SKU:GC-XCF-BBLFDL-01
Regular price
$499.99 USD
Regular price
Sale price
$499.99 USD
Unit price
per
Sale
Sold out
The X COMFORT AIR professional gaming chair comes with a state-of-the-art air-cooling system designed to keep gamers cool in the heat of battle.
View full details
Design

Specification

Download
X COMFORT AIR
The X COMFORT AIR professional gaming chair comes with a state-of-the-art air-cooling system designed to keep gamers cool in the heat of battle. With a 3-fan speed controller, gamers can adjust their cooling preferences to suit their gameplay and environmental needs on-the-fly. All this, coupled with a true ergonomic form and maximum function design, provides the X COMFORT AIR with the perfect balance between desired gaming comfort and expected performance during the most intense gaming sessions. With anti-fatigue design and the highest quality of construction materials, the chair offers maximum customization to suit both your gaming and comfort needs. The X COMFORT AIR is available in two colors: sleek black & the iconic red/black classic.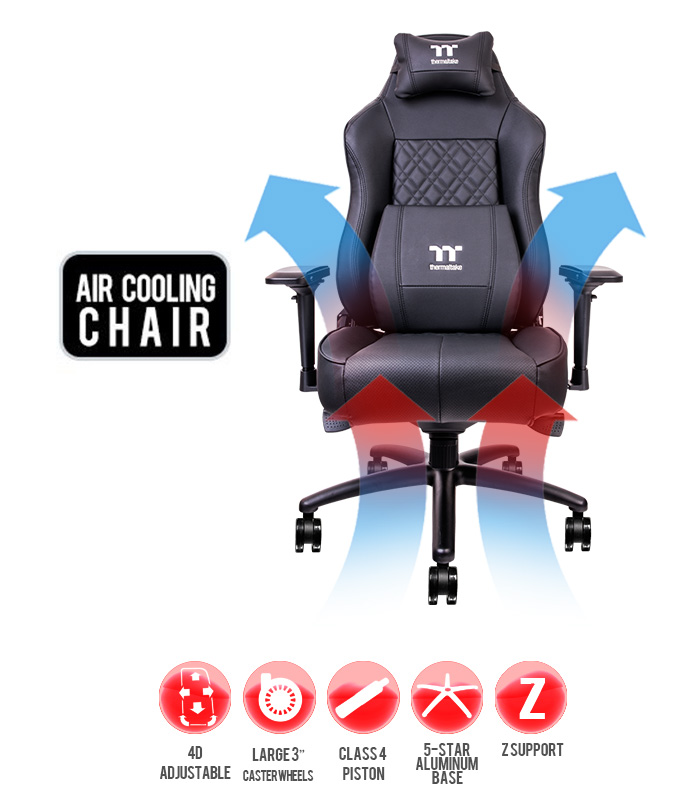 AERODYNAMIC DESIGN
In order to achieve maximum cooling performance, the aerodynamic design of the seat allows streamlined airflow to be directed straight through the seat via compression, and thus prevents air loss for maximum efficiency. In addition, the use of a breathable mesh under the PVC leather with unique ventilation holes enhances cooling and reduces noise and vibration.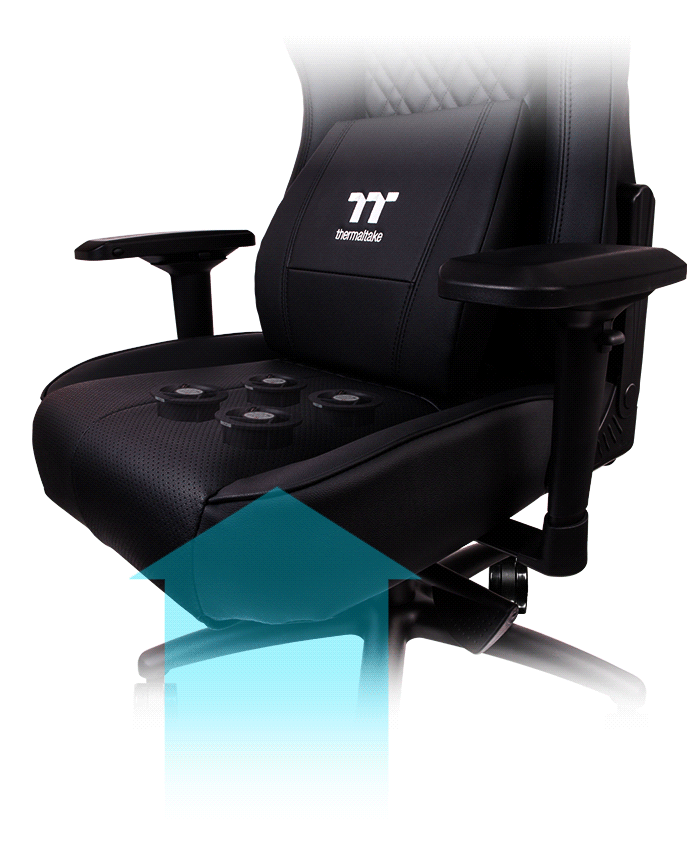 EXTREME COOLING PERFORMANCE
High Cooling Performance Fans with Superior Heat Dissipation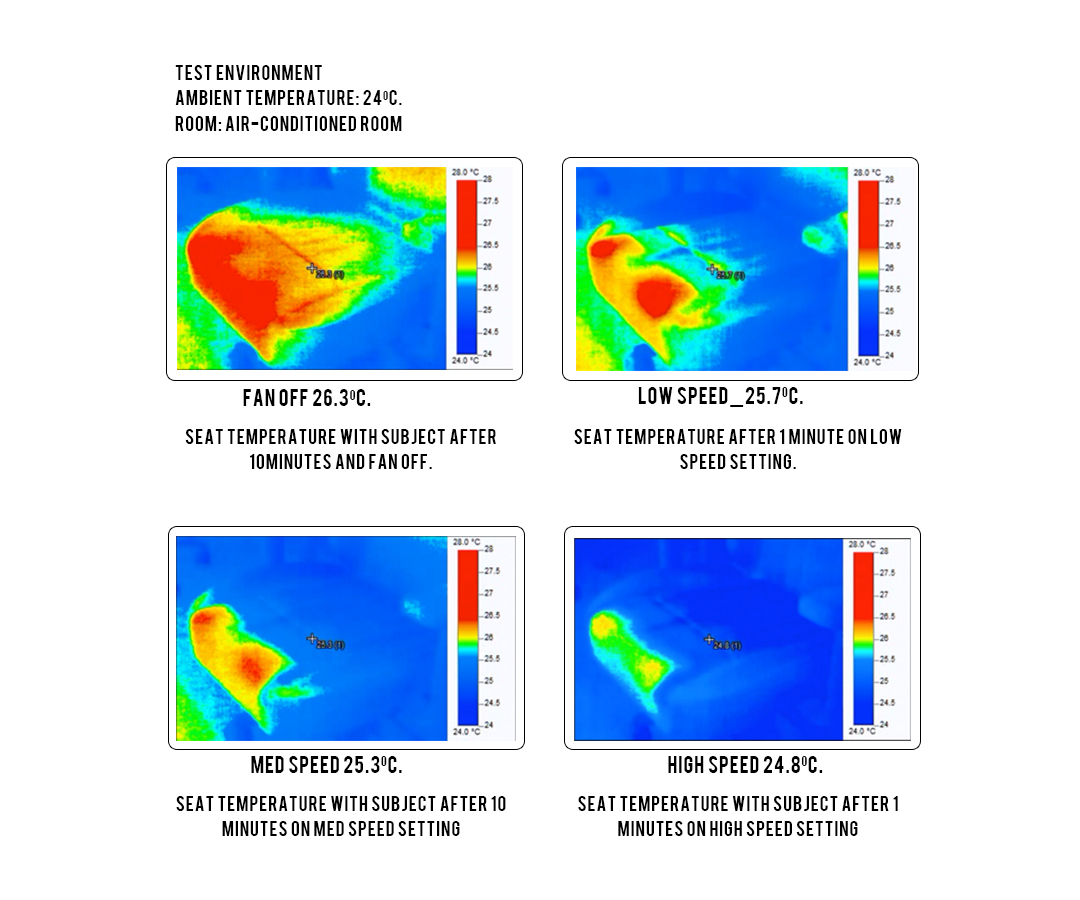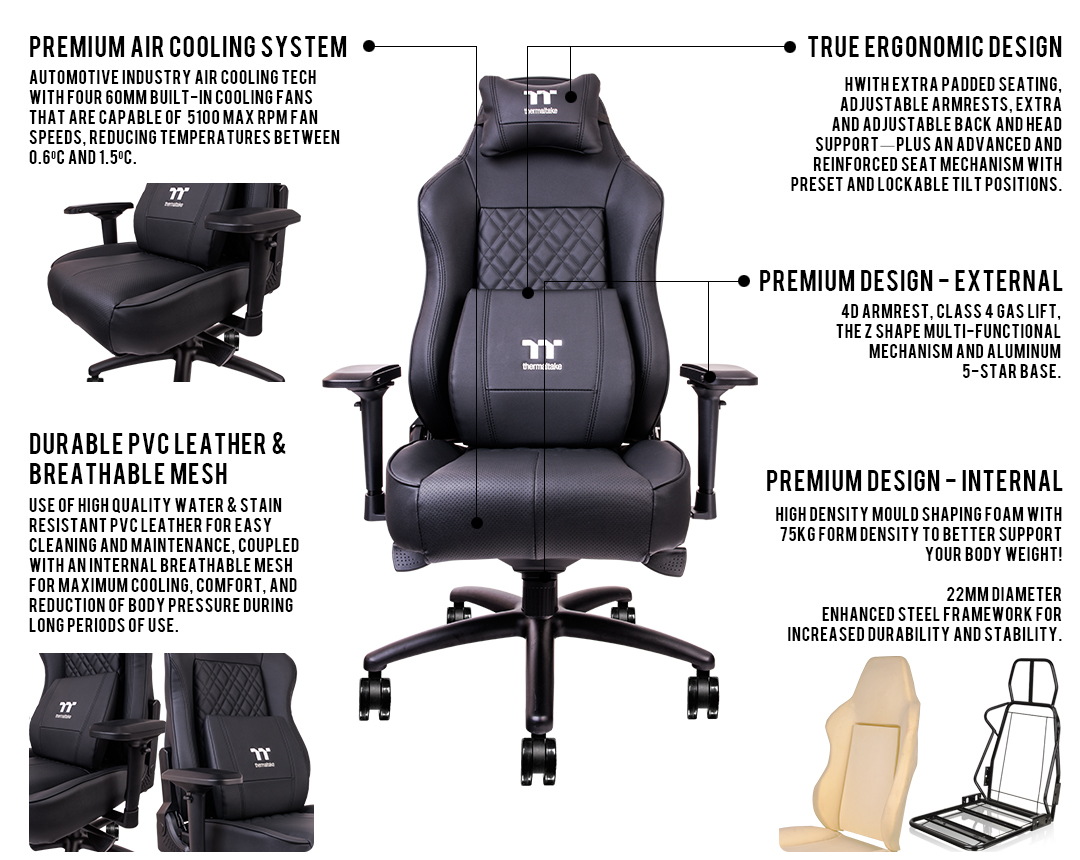 FIVE FAN BLADE DESIGN FOR OPTIMAL COOLING
Use of a special five fan blade design based on automotive industry tech, allows the four cooling fans to generate large volumes of air (Max RPM : 5100) to pass between the seat area to the user with greater aerodynamic ease; and with minimal noise. The use of high-quality components give our fan blades a massive 75,000 hour lifespan, which is double than that of your standard fans.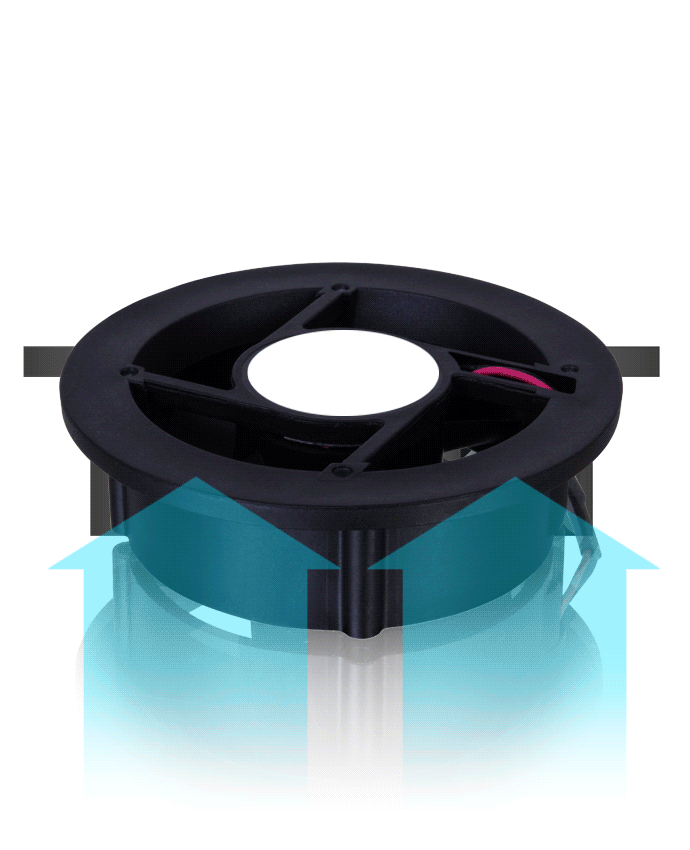 Unique fan blade design generates 2 times more volume of air than standard fans for enhanced airflow.
STATE-OF-THE-ART WIND BLOCKER FRAME
The wind blocker frame is designed to direct airflow towards the middle section of the blade, thereby creating a compression effect and block any air from escaping. This special design reduces the blade's noise and vibration, creating a perfect balance between power and sound.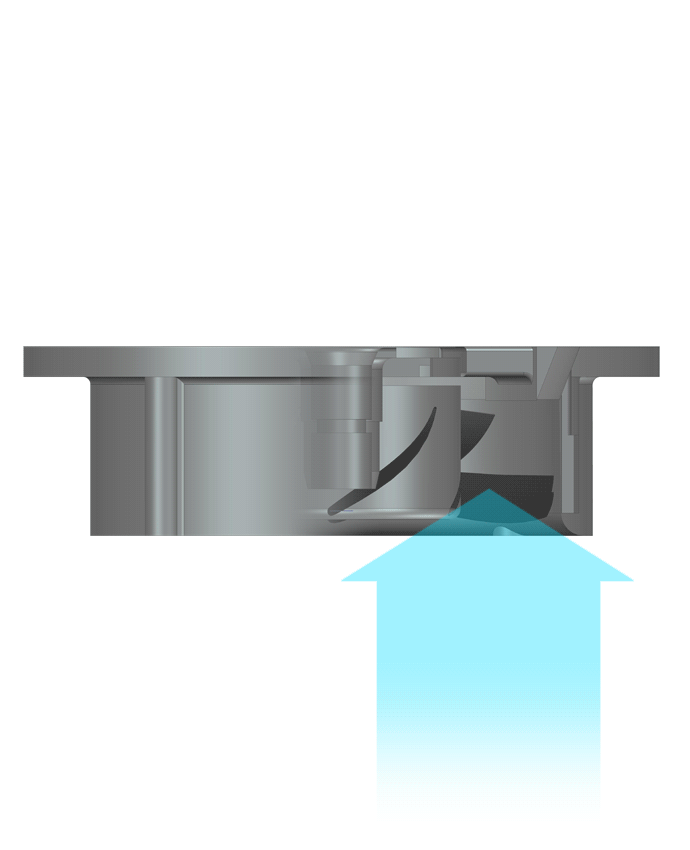 HIGH PERFORMANCE FAN
Use of superior components and latest design tech enables the fan to provide increased airflow and speeds, allowing it to work with all the surrounding air available to give the maximum and most optical cooling.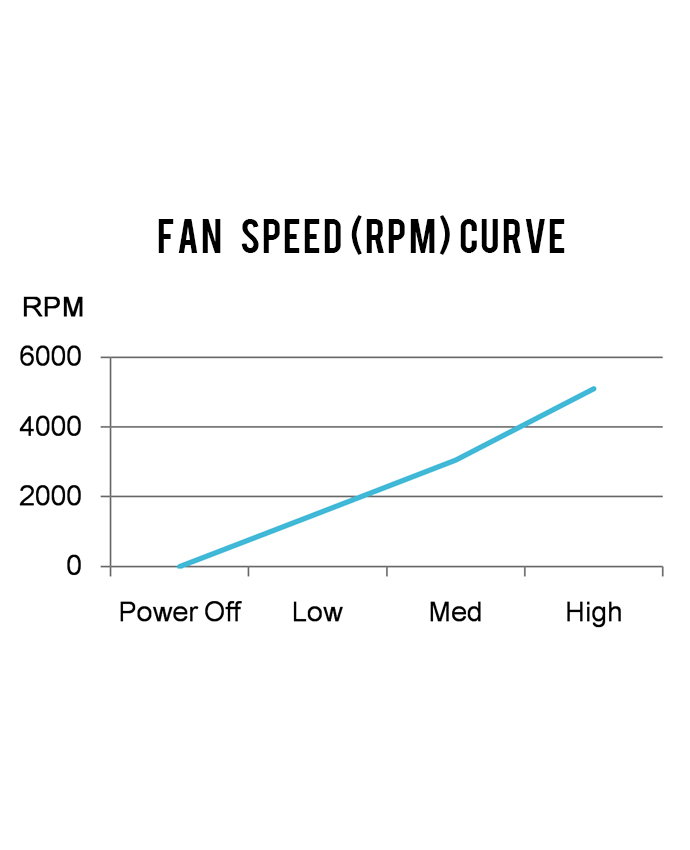 TAKE CONTROL OF YOUR COOLING
Control your cooling to suit your needs with the included fan controller box with 3 fan speed settings: Low (1530 RPM), Med (3060 RPM) High (5100RPM)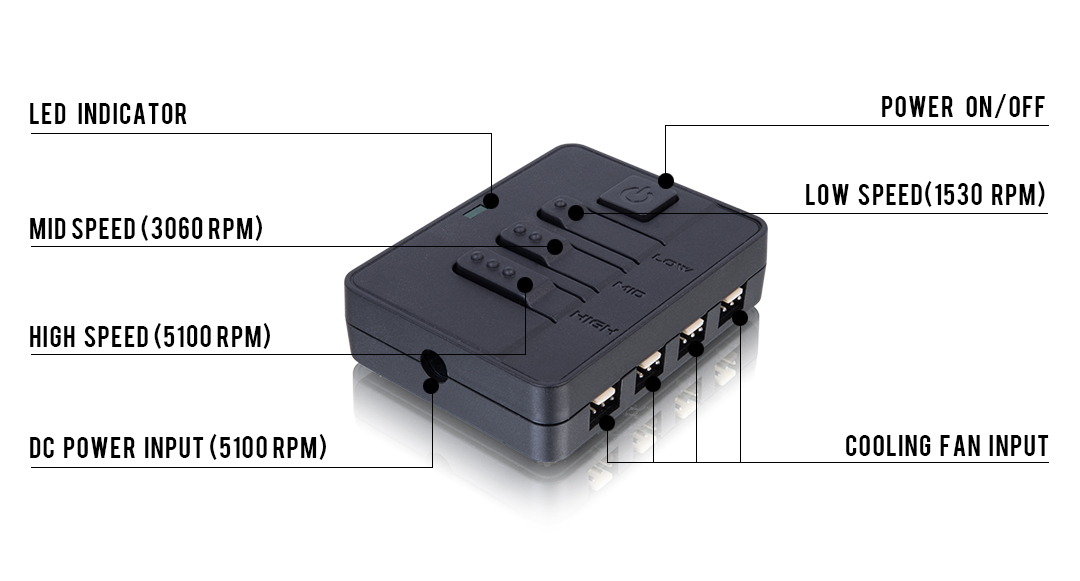 CONTROL BOX LOCATION
Easy to adjust cooling preferences to suit your gameplay and environmental needs on-the-fly.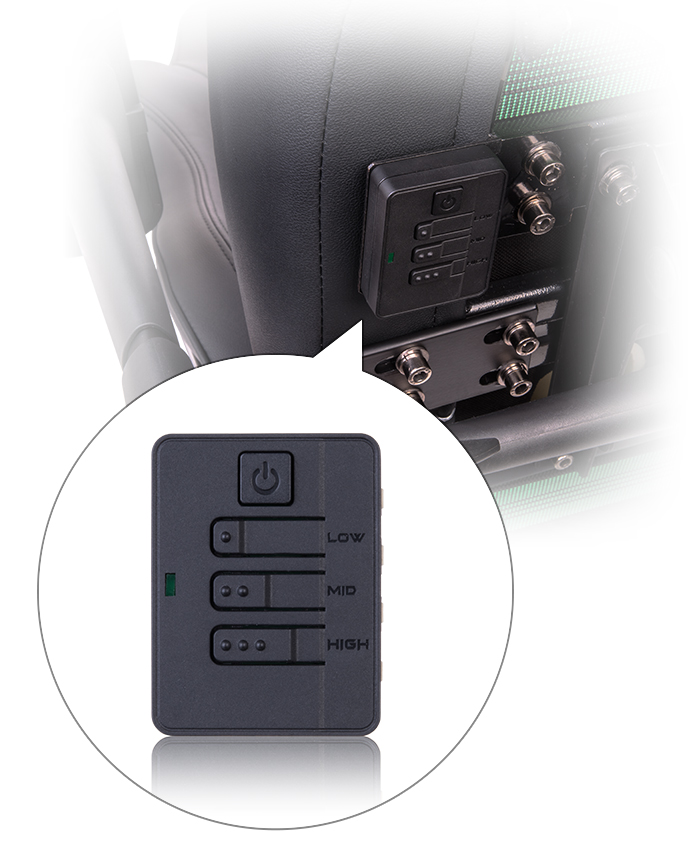 ERGONOMIC & DURABLE DESIGN
ERGONOMIC & DURABLE DESIGNFor prolonged periods of sitting, it is important that it be done comfortably with good posture. The National Institute of Health recommends choosing a chair with all the necessary adjustments to support proper posture. This includes:
Chair with casters and five-point base
Seat rest with dense foam padding
Backrest with lumbar support
Armrest with adjustable height and width
Seat height hydraulic adjustment
Chair recline and tilt function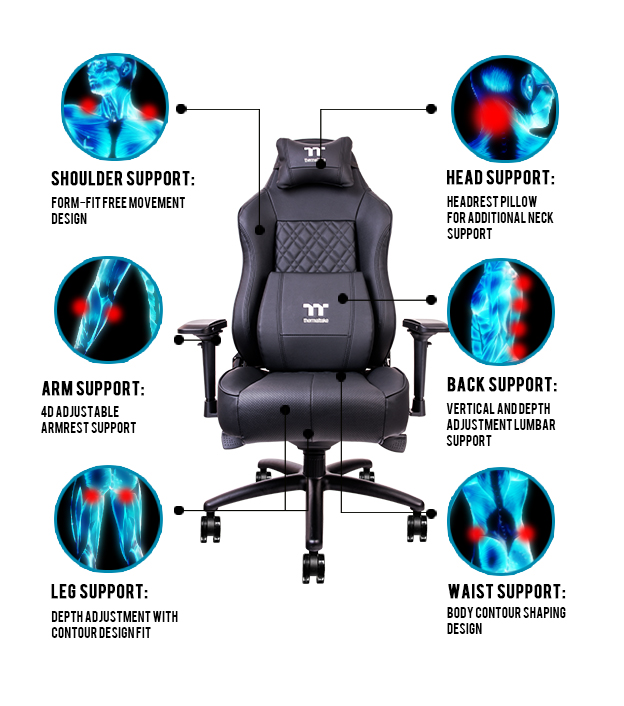 22MM DIAMETER ENHANCED
STEEL FRAMEWORK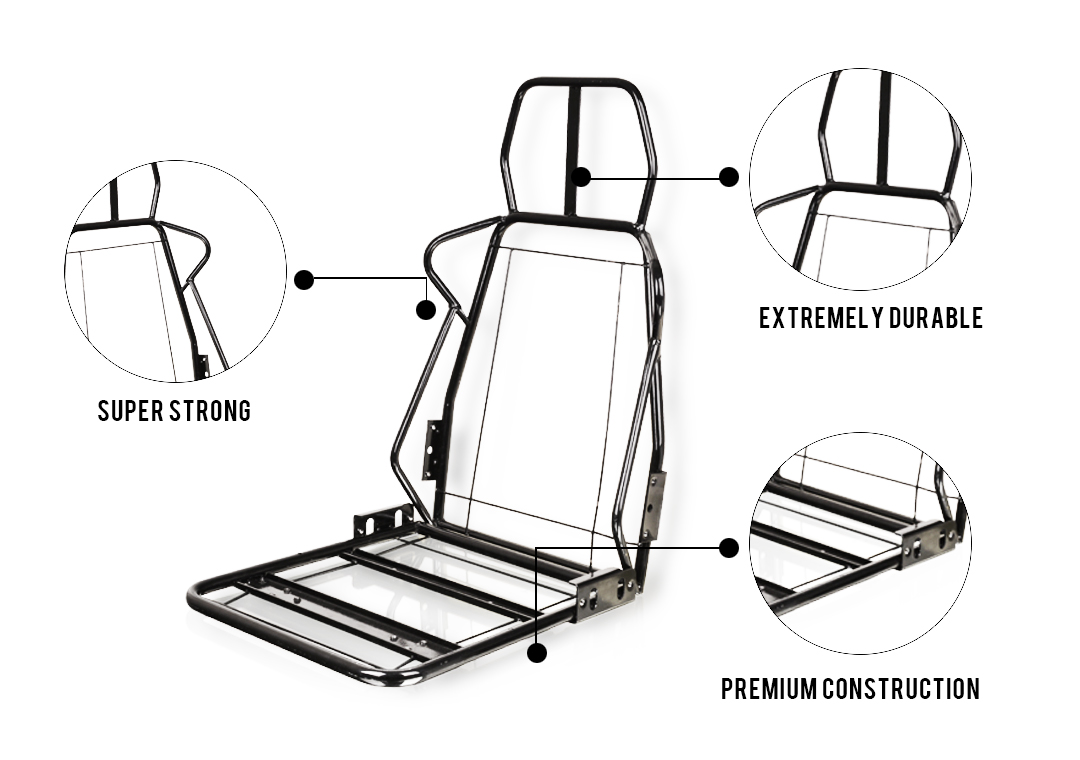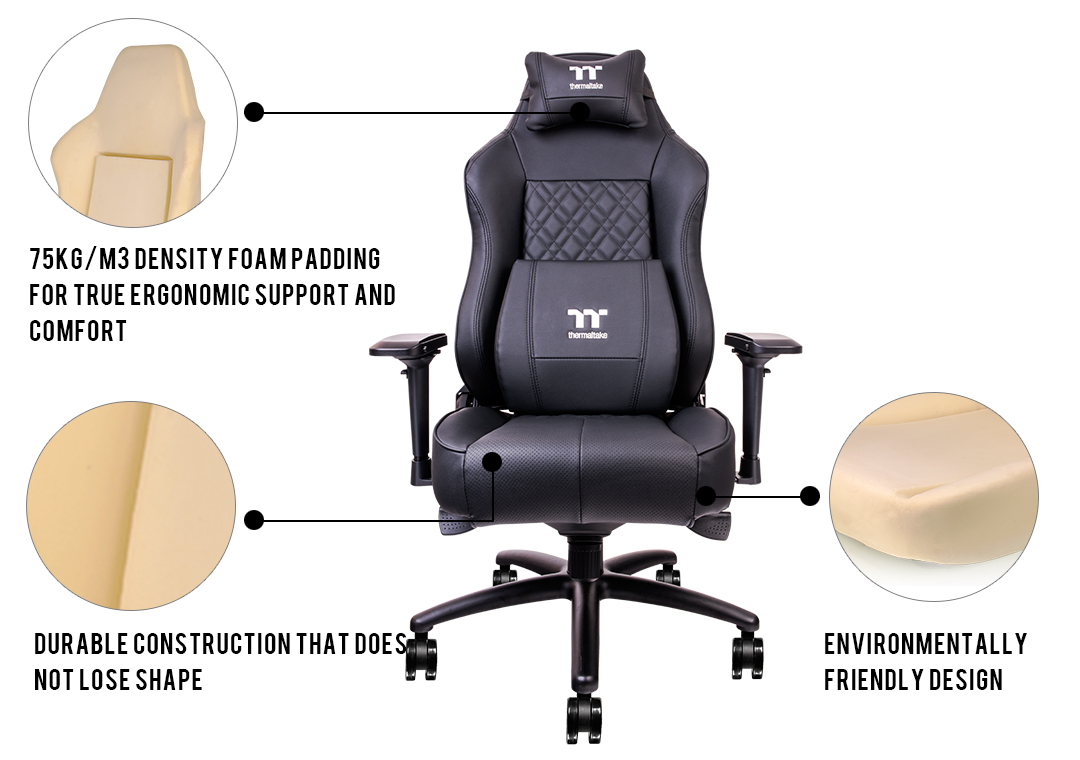 PREMIUM FAUX PVC LEATHER
High-quality faux leather for enhanced durability, breathability and splash resistance to accidental spills.
Use of PVC provides enhanced durability than that of traditional PU materials and is easier to maintain.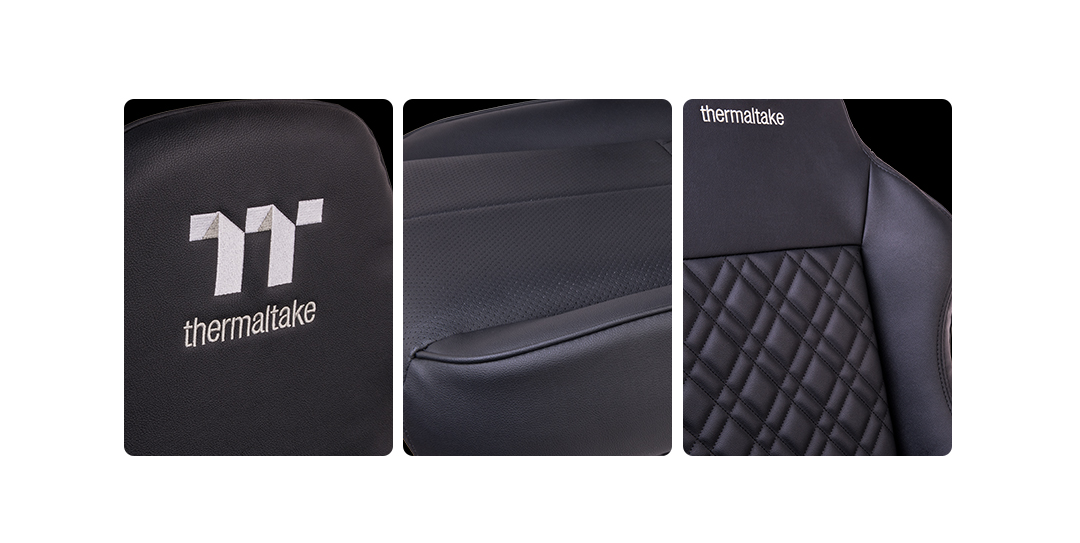 4D ADJUSTABLE ARMREST
4 directional height, width and 4-direction adjustable for optimal support of the forearm to relieve wrist pressure and muscle strain.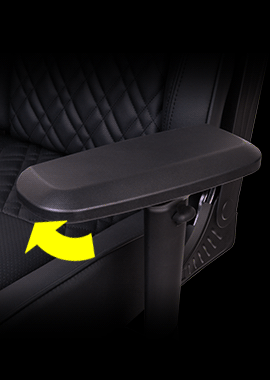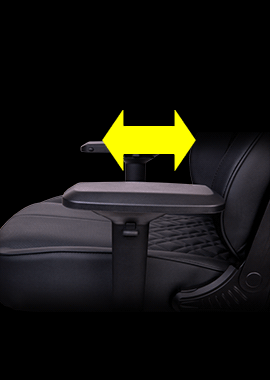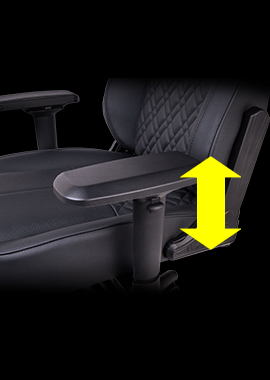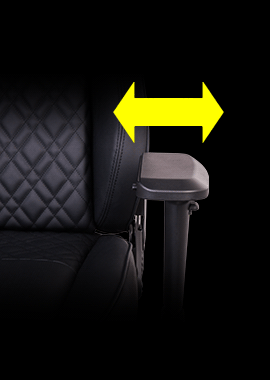 ADJUSTABLE BACK
Allows for effortless adjustment of back angle up to 160 degrees
for optimal sitting position during general and gaming use.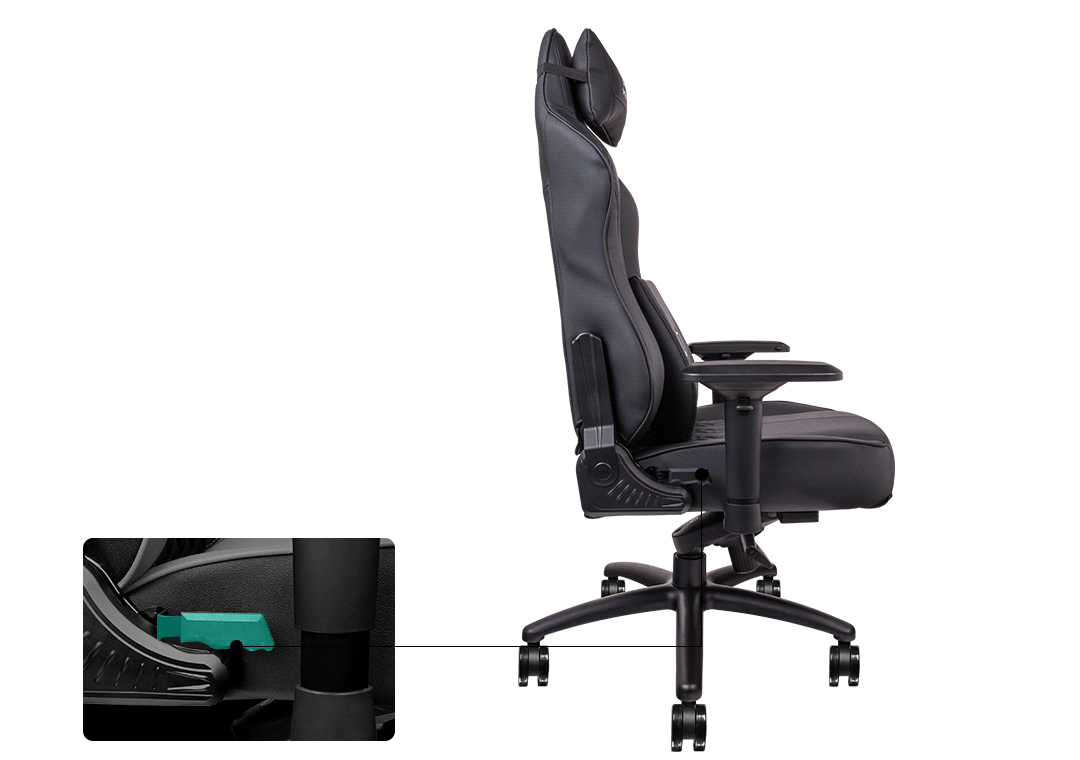 Z SUPPORT MULTI FUNCTION
TILT MECHANISM
WITH LOCKING SYSTEM
Provides adjustable tilt for increasing and decreasing tension by matching the body weight
of the user for effortless, secure and sturdy rocking, without putting fatigue on muscles.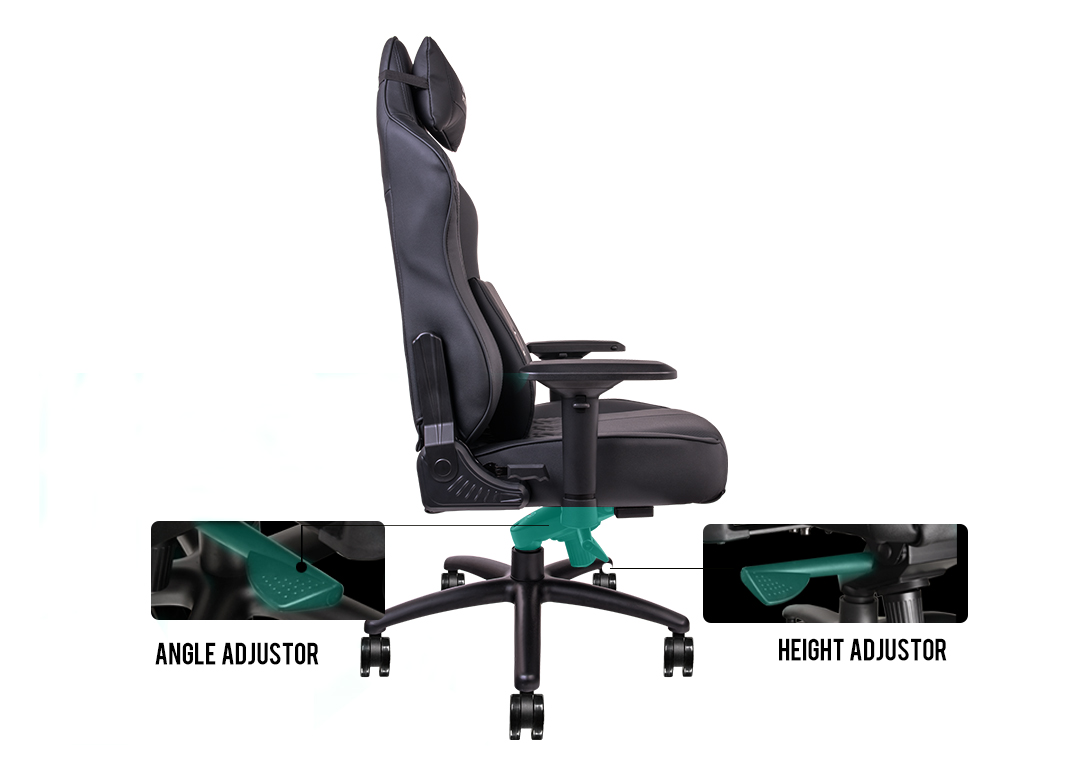 POWERFUL CLASS-4 GAS PISTON
Gives easy height adjustment of the seat for optimal ergonomic support for both posture and back stress prevention.
User can adjust height for optimal support based on environment.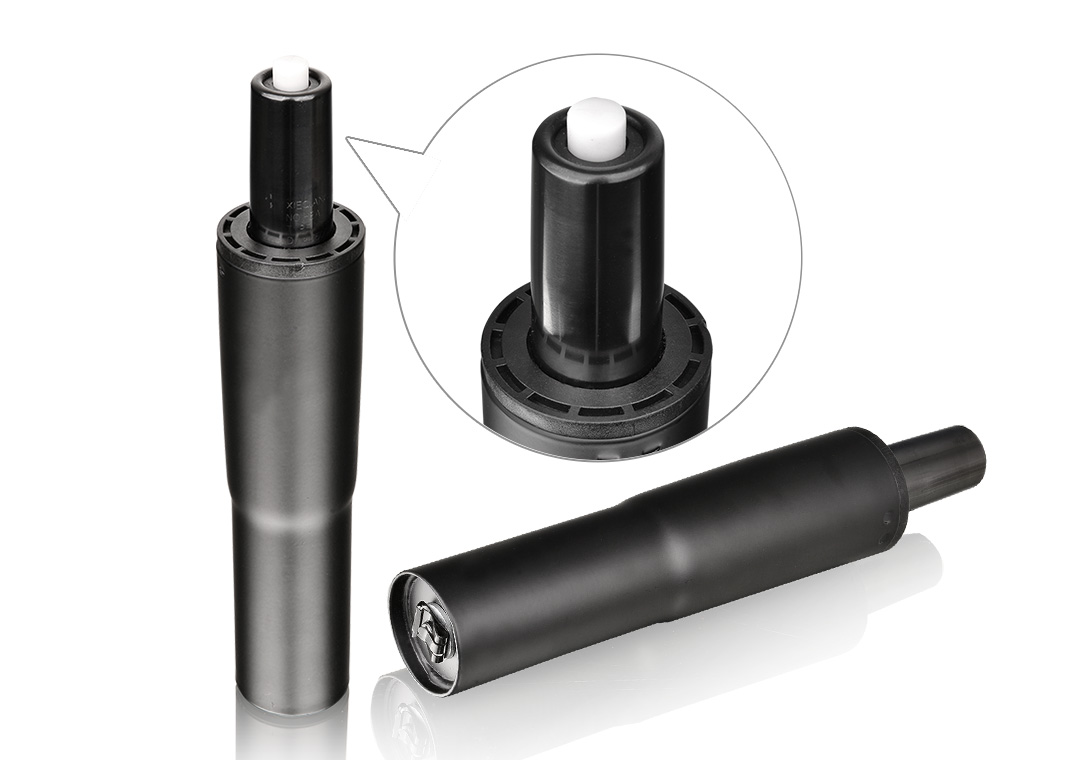 STURDY 5 STAR ALUMINUM BASE
By using a premium grade aluminium base which is designed to support a max load of 150kg, the chair is more durable and long-lasting compared to it's nylon based counterpart. With internal structured design and a 70cm (25") width it is also more stable and solid.
LARGE 3" CASTER WHEELS
Use of large 3" caster wheels provide enhanced base support whilst in use.
Wider wheel base also provides quieter operation and further adds to the stability
of the chair with even greater freedom of movement.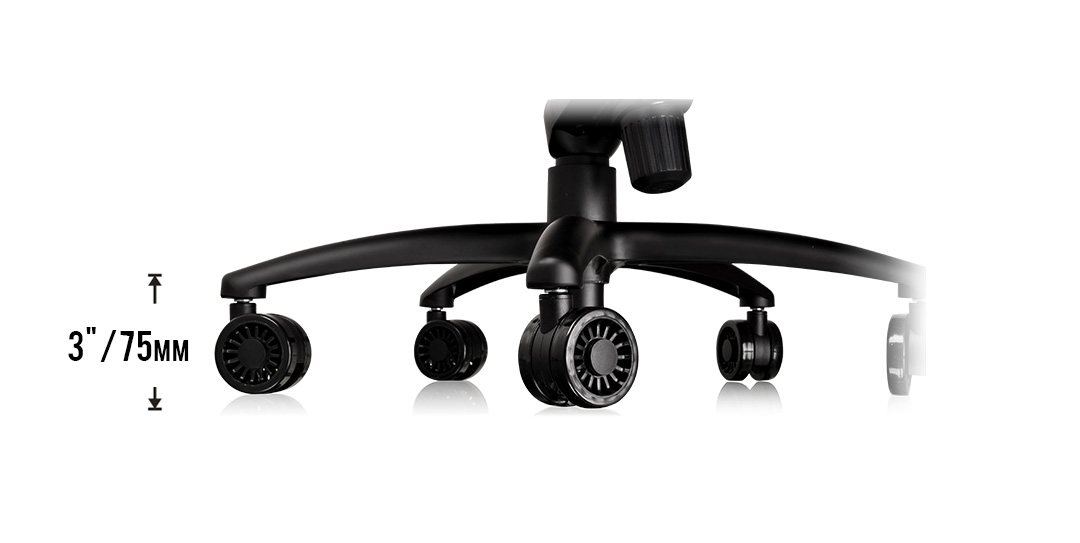 SELECTING THE RIGHT CHAIR SIZE