SKU:CL-F121-PL12GM-A
Regular price
Sale price
$19.99 USD
Unit price
per
Sale
Sold out
Thermaltake TOUGHFAN Turbo is a PWM controlled high static pressure fan with a maximum operating speed of up to 2500 RPM, fulfilling users' high-end cooling needs.
View full details
Design

Specification

Download
Superb Cooling Performance at 2500 RPM
TOUGHFAN Turbo is a PWM controlled fan with a maximum operating speed of up to 2500 RPM, bringing our users the ultimate cooling experience.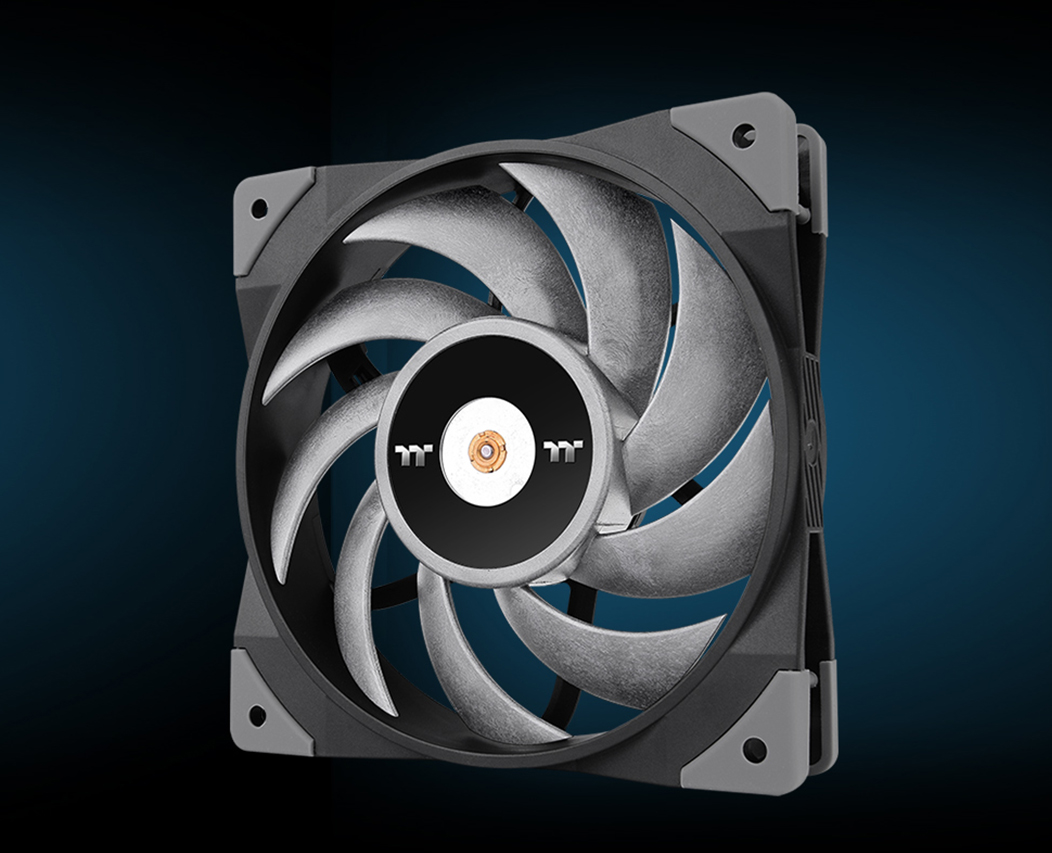 Exceptional Grey Fan Blades
Featuring high tensile strength and low thermal expansion coefficient material, the THOUGHFAN Turbo is designed with grey colored liquid crystal polymer (LCP) made fan blades, minimizing vibration when the fan operates at full speed.


Metal-Reinforced Motor Hub
The TOUGHFAN's center is constructed with a full steel motor hub providing enhanced stability and durability.


Second Generation Hydraulic Bearing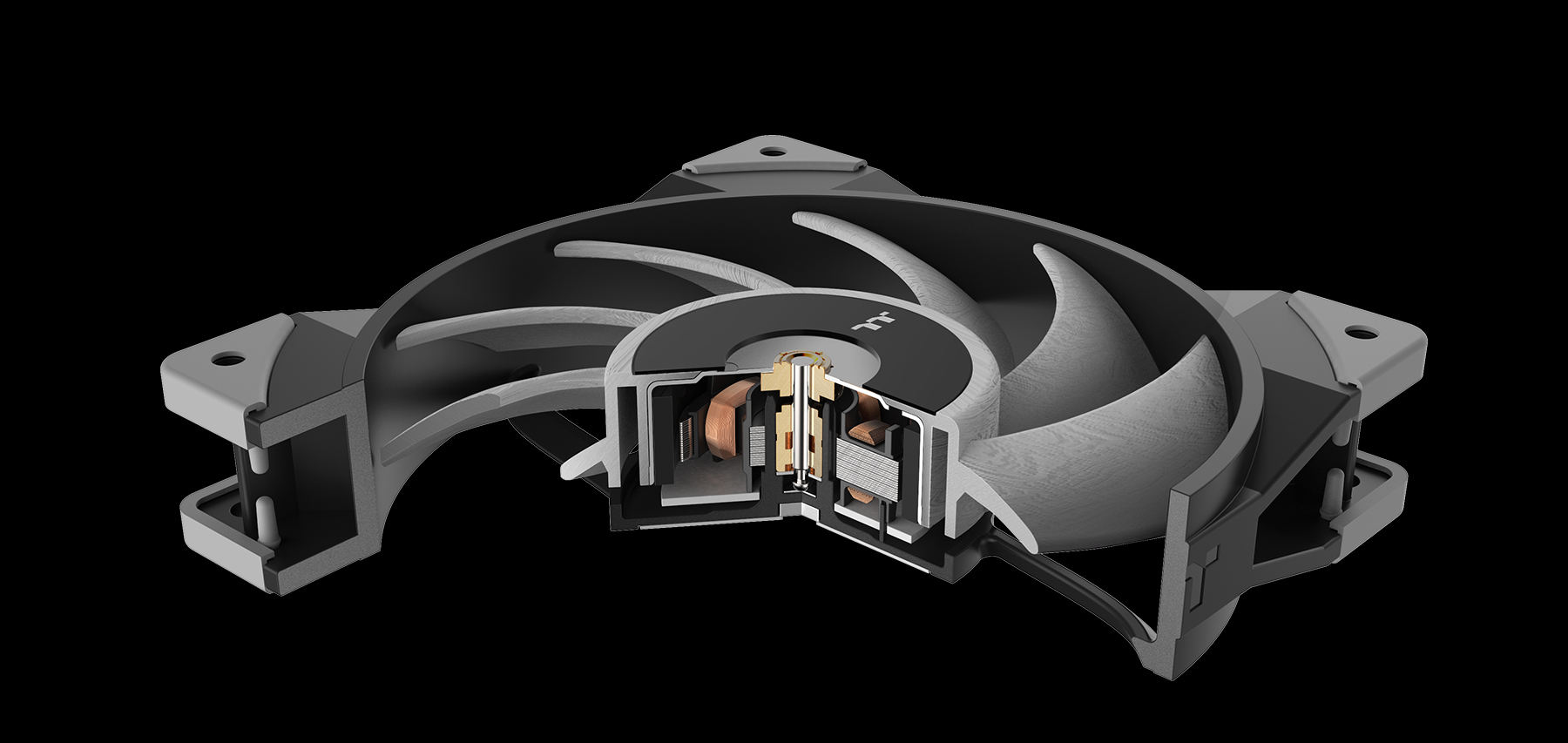 2nd Generation Hydraulic Bearing
The 2nd generation hydraulic bearing incorporates a new shaft design with inside etches allowing preservation of lubricant on both sides whilst reducing noise during operation. Lowering audible levels and extending lifespan.


High Air Pressure and High Airflow
TOUGHFAN Series is designed to produce high static pressure and airflow, providing users impeccable cooling results.

TOUGHFAN 12 Turbo – 72.69 CFM/ 500~2500 R.P.M/ 3.78 mm-H2O
TOUGHFAN 14 – 119.1 cfm/ 500-2000 R.P.M/ 3.54 mm-H2O
TOUGHFAN 12 – 58.35 cfm / 500-2000 R.P.M/ 2.41 mm-H2O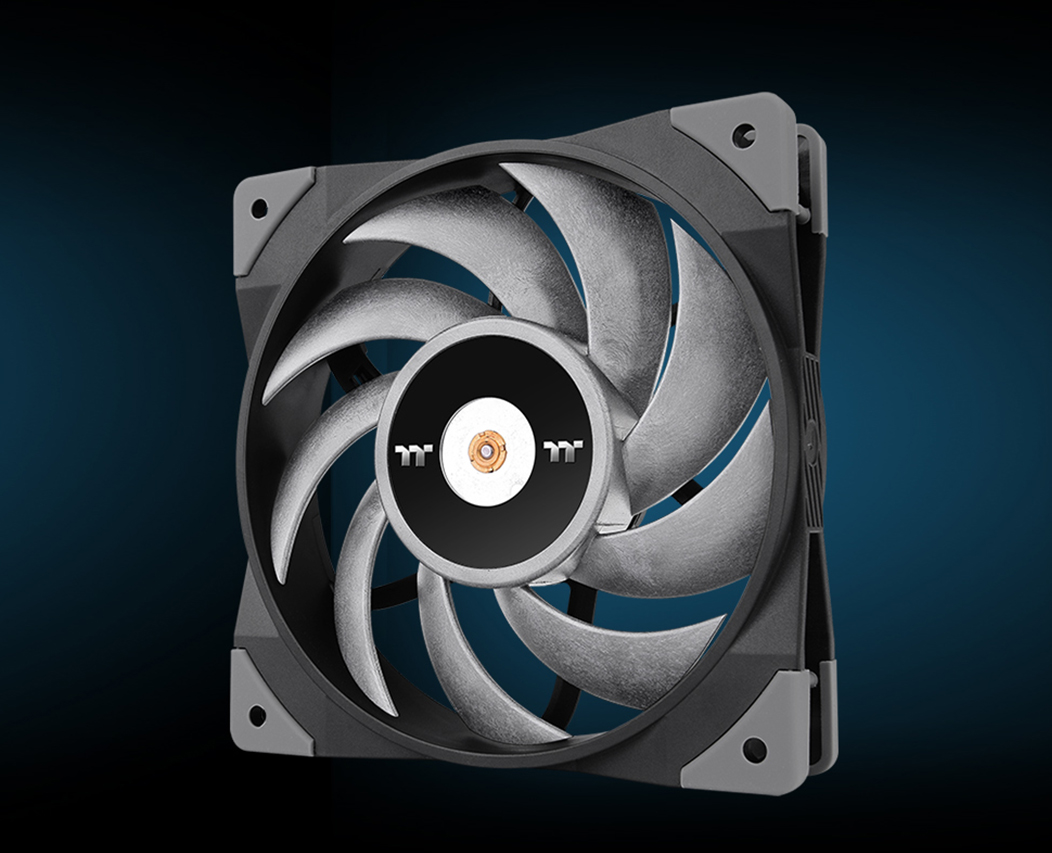 Anti-Vibration Mounting System
The in-mold injection anti-vibration rubber pads dampen the vibration of the fan allowing the fan to spin at higher levels without compromising noise levels. The fan is designed with 80% coverage for all corners, maintaining low noise levels when in operation.