4090 GPU Fits in Perfectly!
The Tower 200 Bumblebee is fully equipped to accommodate all of your essential components, including the latest high-performance graphics cards such as the 4090 GPU. Besides, it can support graphics cards up to 380mm in length, providing you with the flexibility to choose the best graphics card for your needs. Rest assured that The Tower 200 Bumblebee has got you covered, no matter what GPU you decide to use.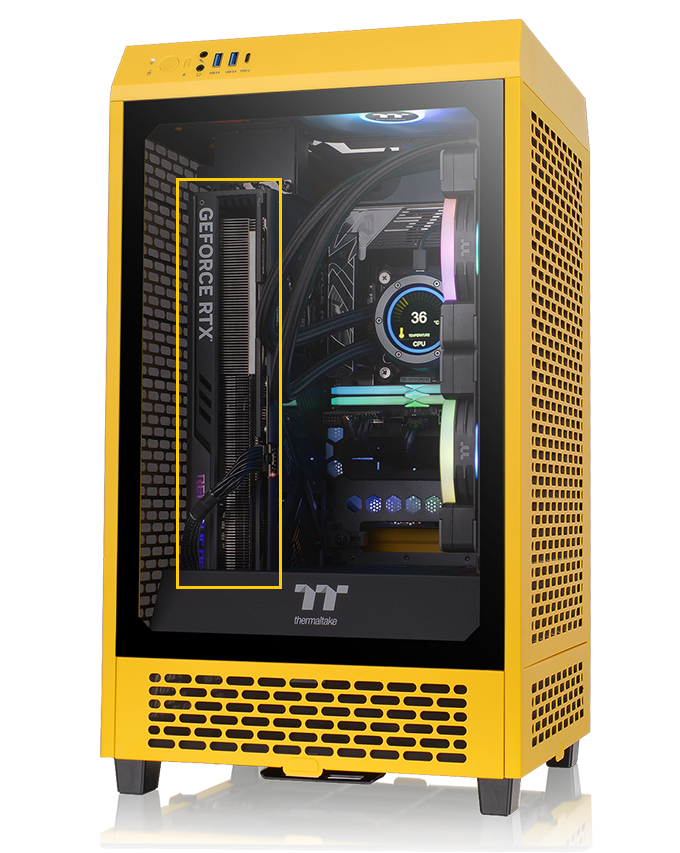 The image is for reference only.