SKU:GD-LBS-BRHANX-01
Regular price
$399.99 USD
Regular price
Sale price
$399.99 USD
Unit price
per
Sale
Sold out
Height-adjustable gaming desk with full surface mouse pad for professional gaming experiences.
View full details
Design

Specification

Download
LEVEL 20 GT BATTLESTATION

GAMING DESK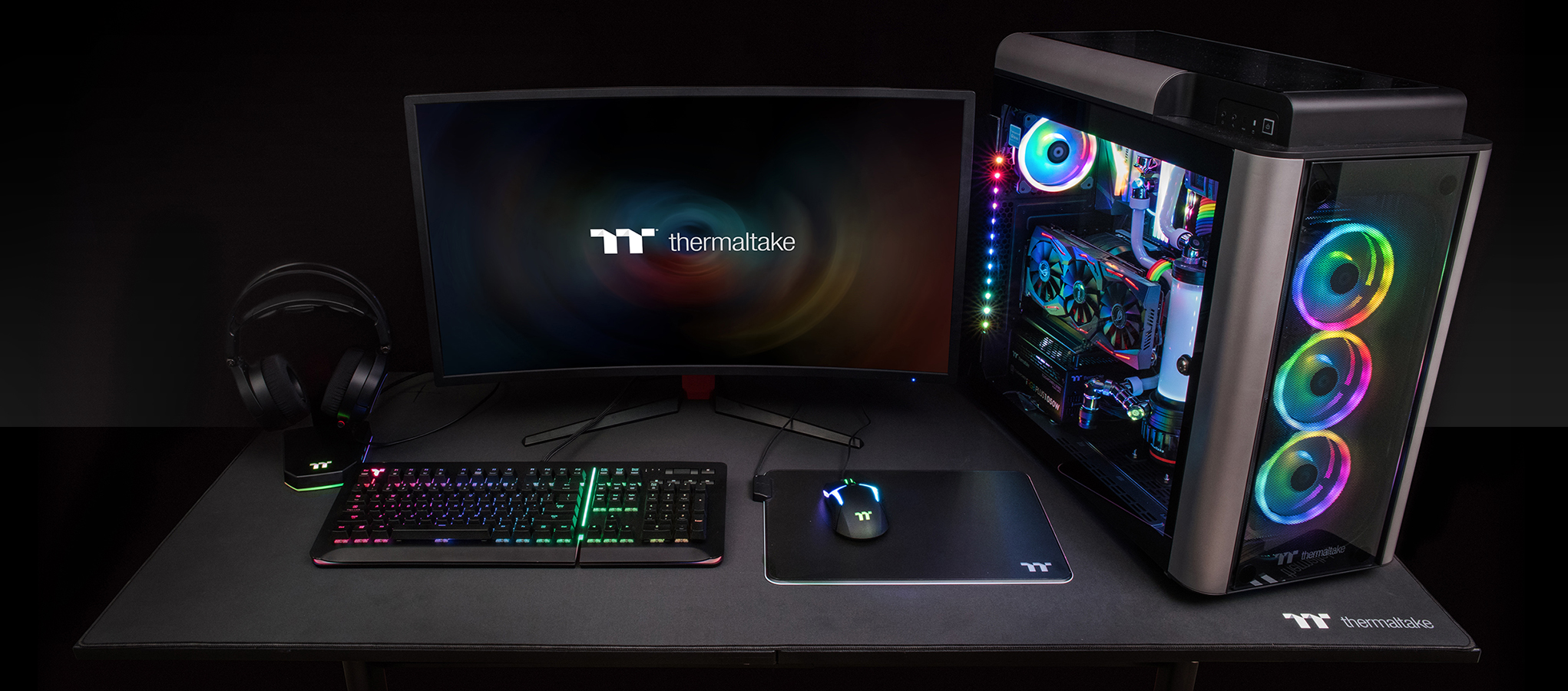 ELEVATE YOUR GAME
Ergonomic height-adjustable design allows users to adjust desk height between 28.9" to 40.7".
Gamers can adjust to sitting or standing positions to suit gaming needs.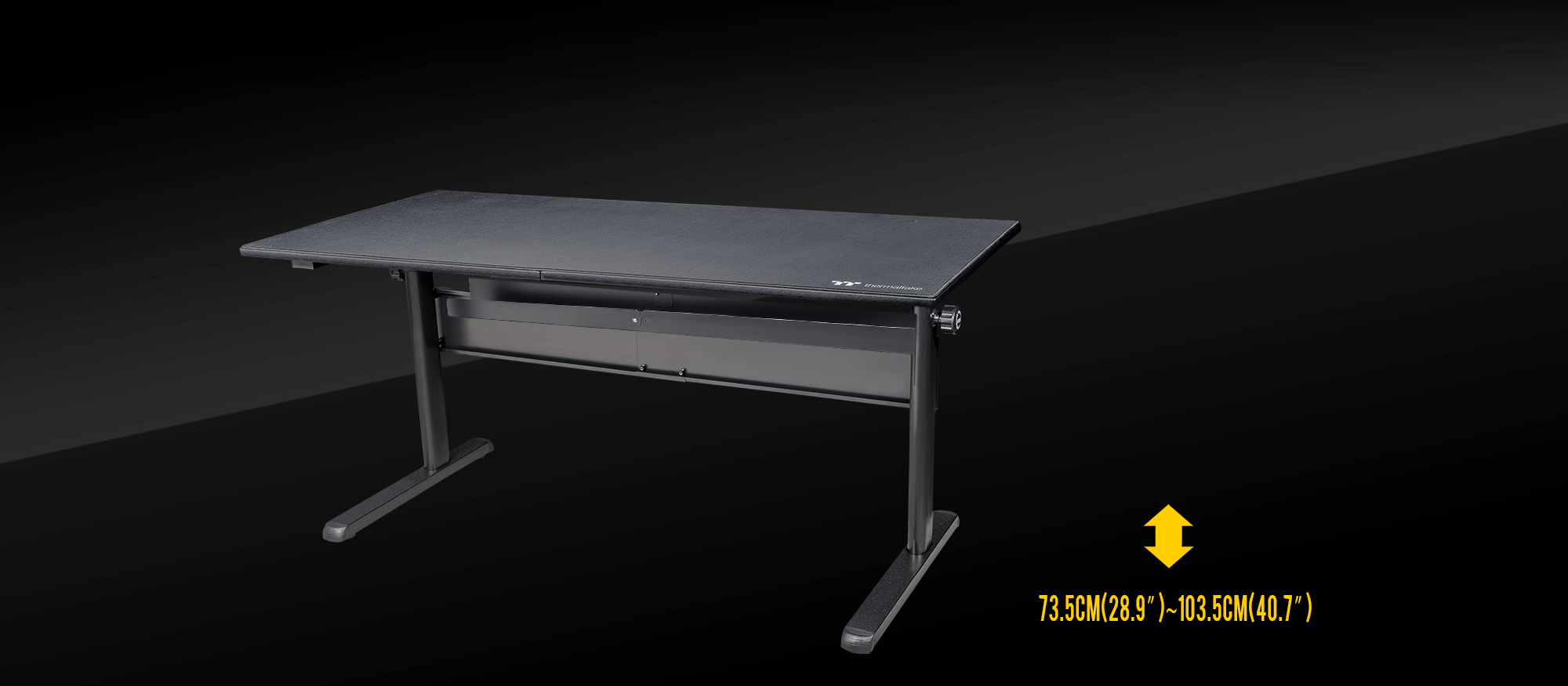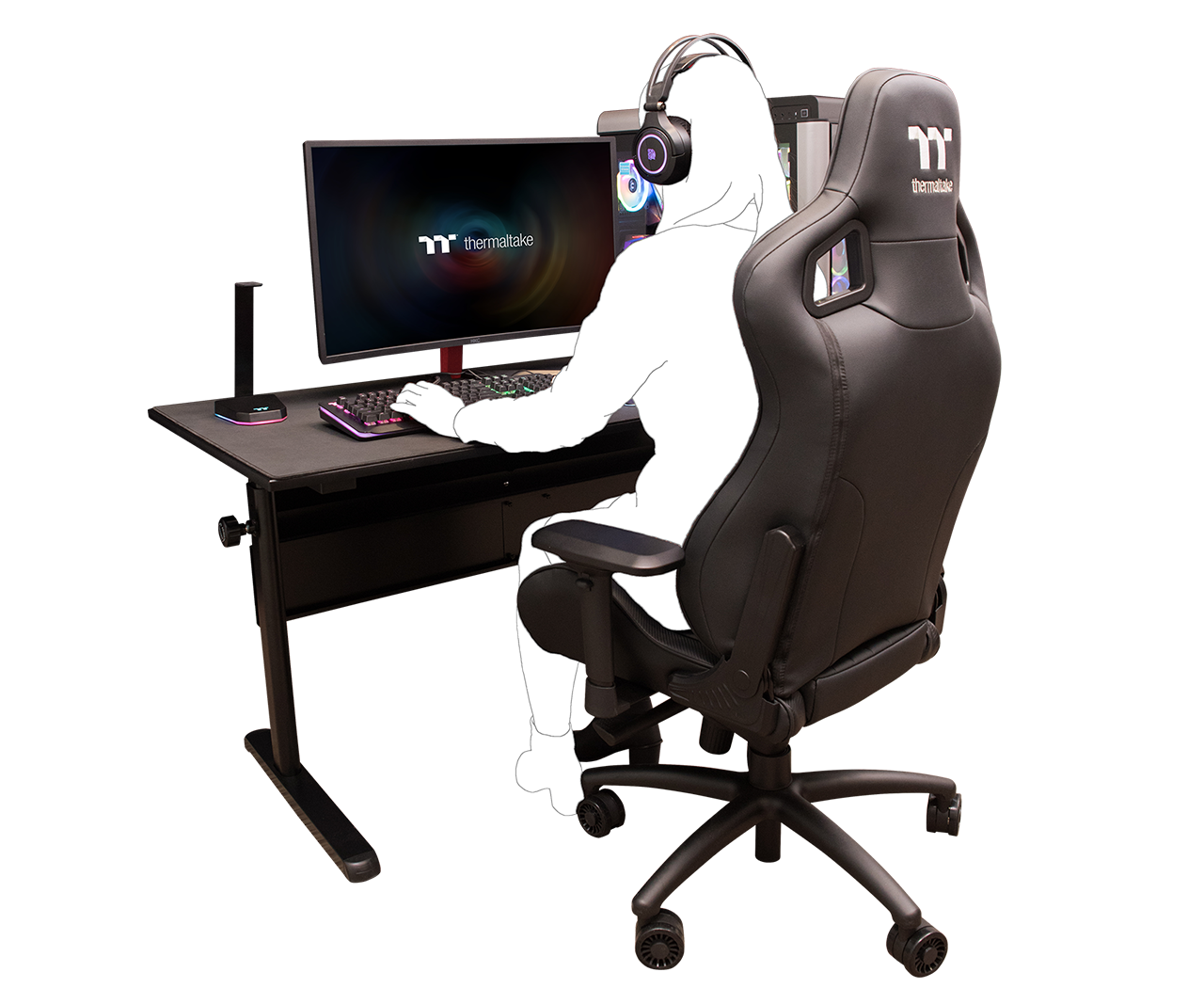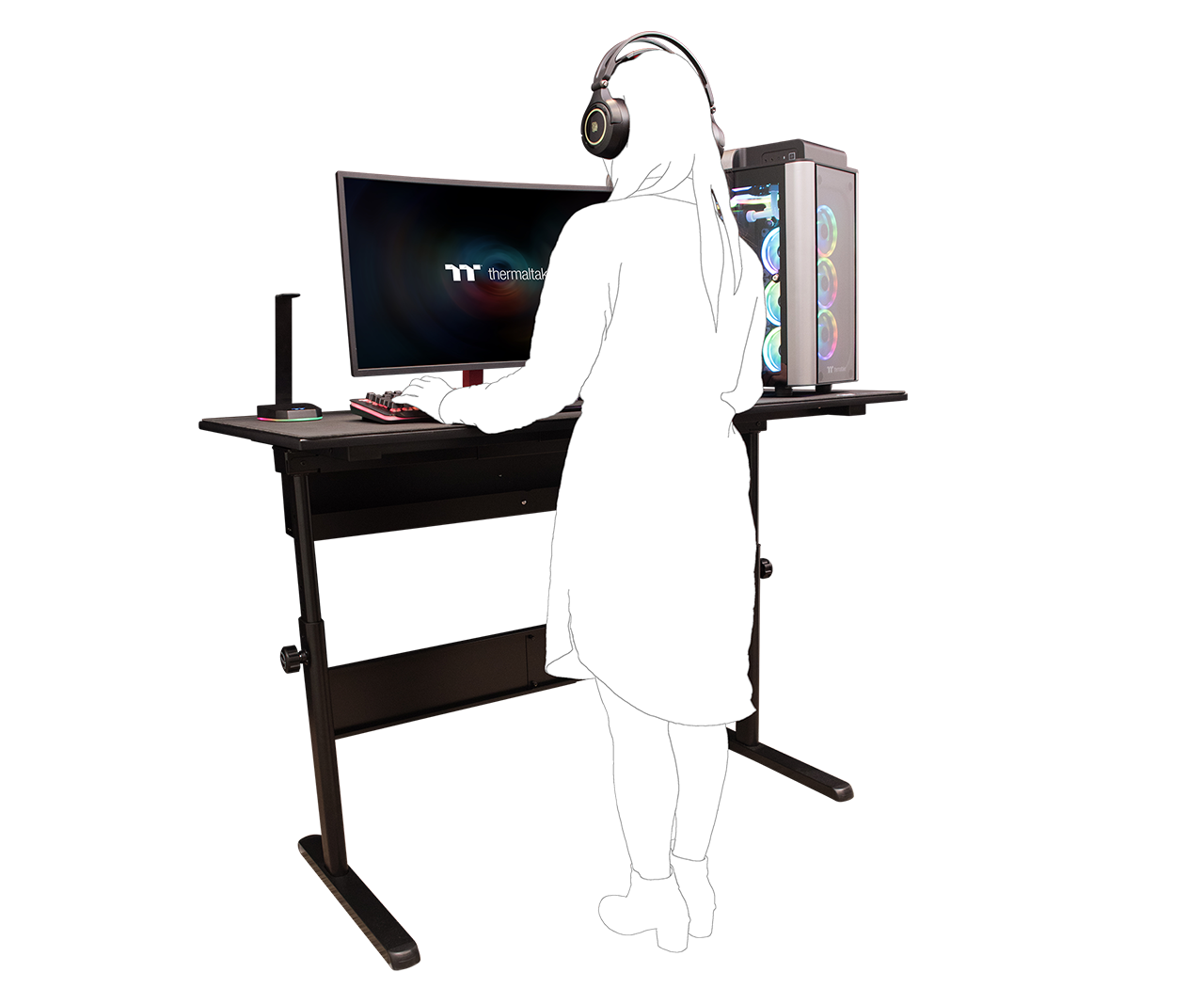 ULTRA STURDY DESIGN
Crafted with durable enhanced steel and features a desktop thickness of 0.7 inches, it is finished off with a special scratch and wear resistant powdered coating that can stand a maximum load of 220 lb., Level 20 GT BattleStation is constructed with high quality materials to ensure stability and durability.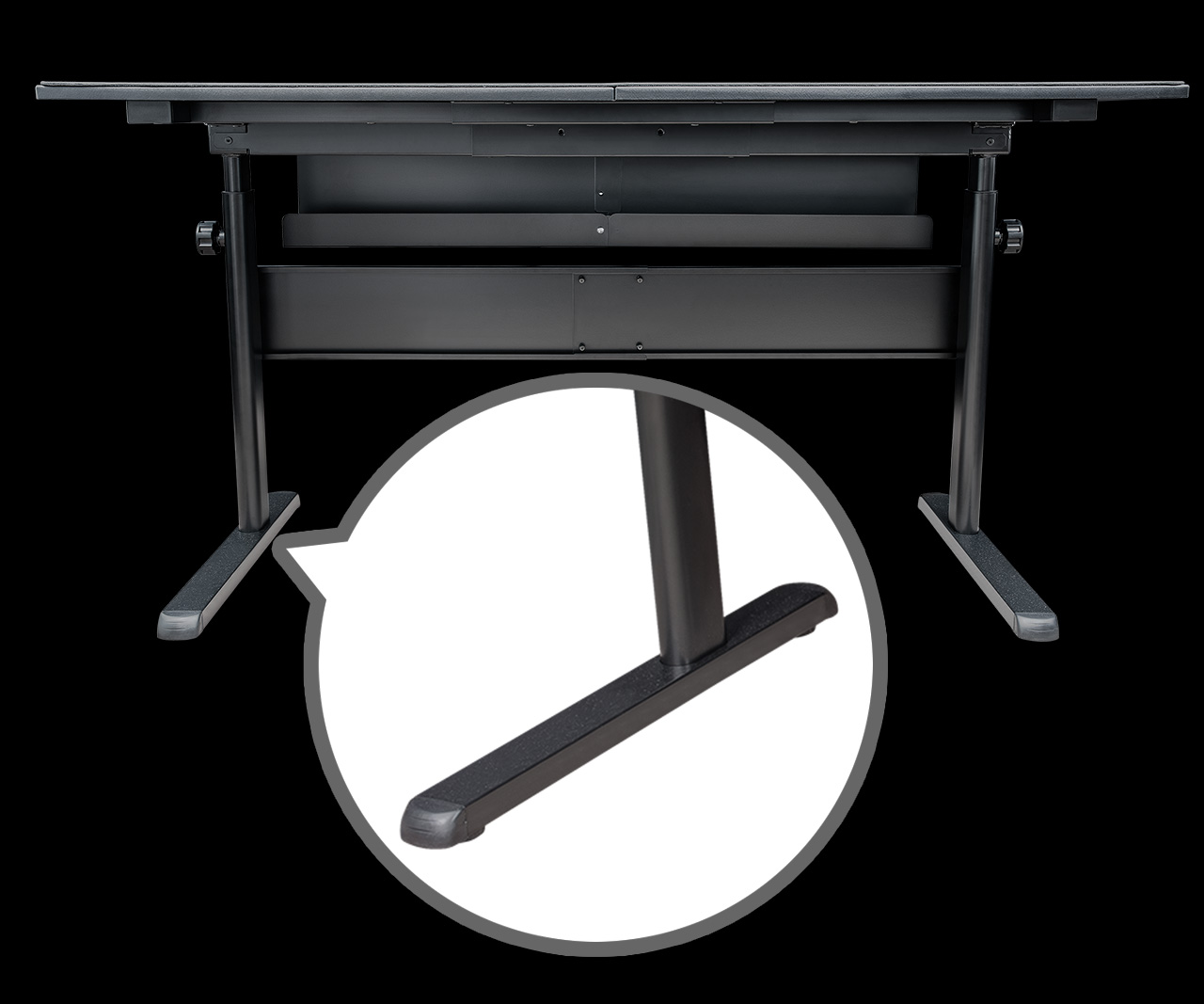 FULL SURFACE MOUSE PAD DESIGN
Designed with an optimized full cloth mouse pad surface and semi-coarse textured weave. Level 20 GT BattleStation enhanced mouse tracking and balanced gameplay. It is constructed with a solid sewing edge design to ensure durability, prevent peeling or warping of the mouse pad and uses a special anti-slip rubber base to prevent any slippage. In addition, it is removable for cleaning and maintenance.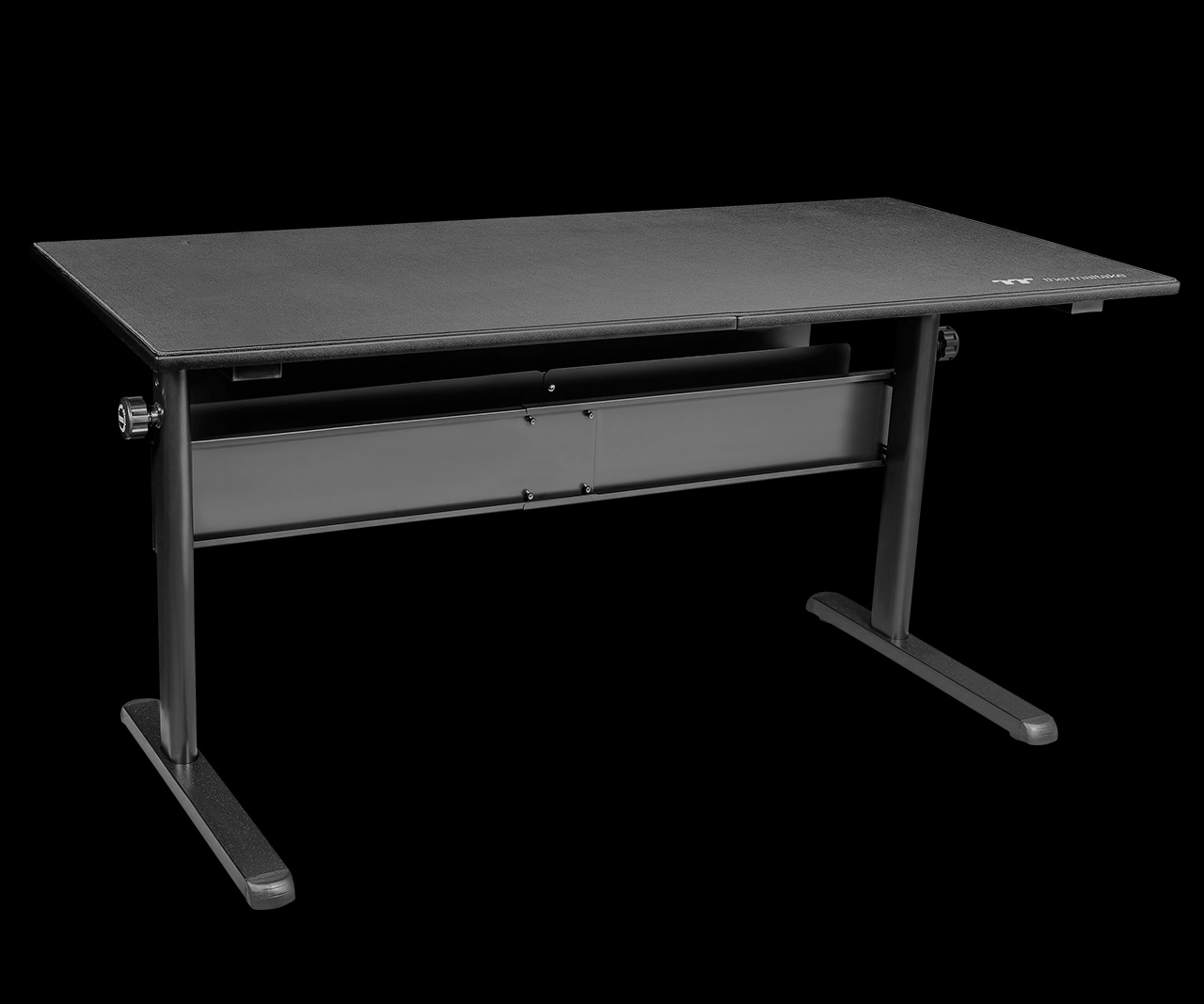 SMART CABLE MANAGEMENT
Keep your cables neat, tidy, and organized with the cable management tray system for clutter free performance of your desk.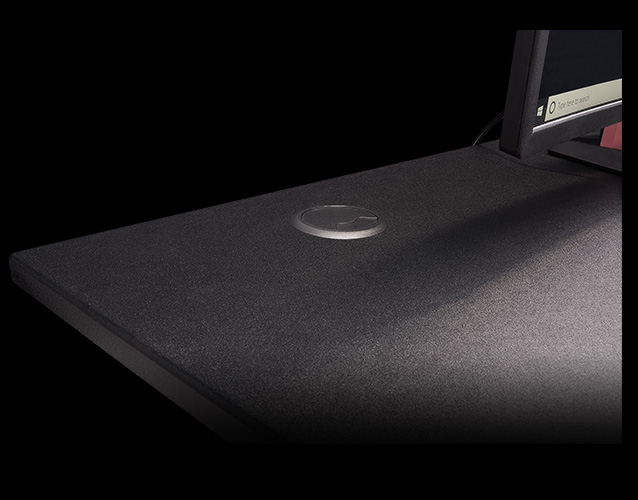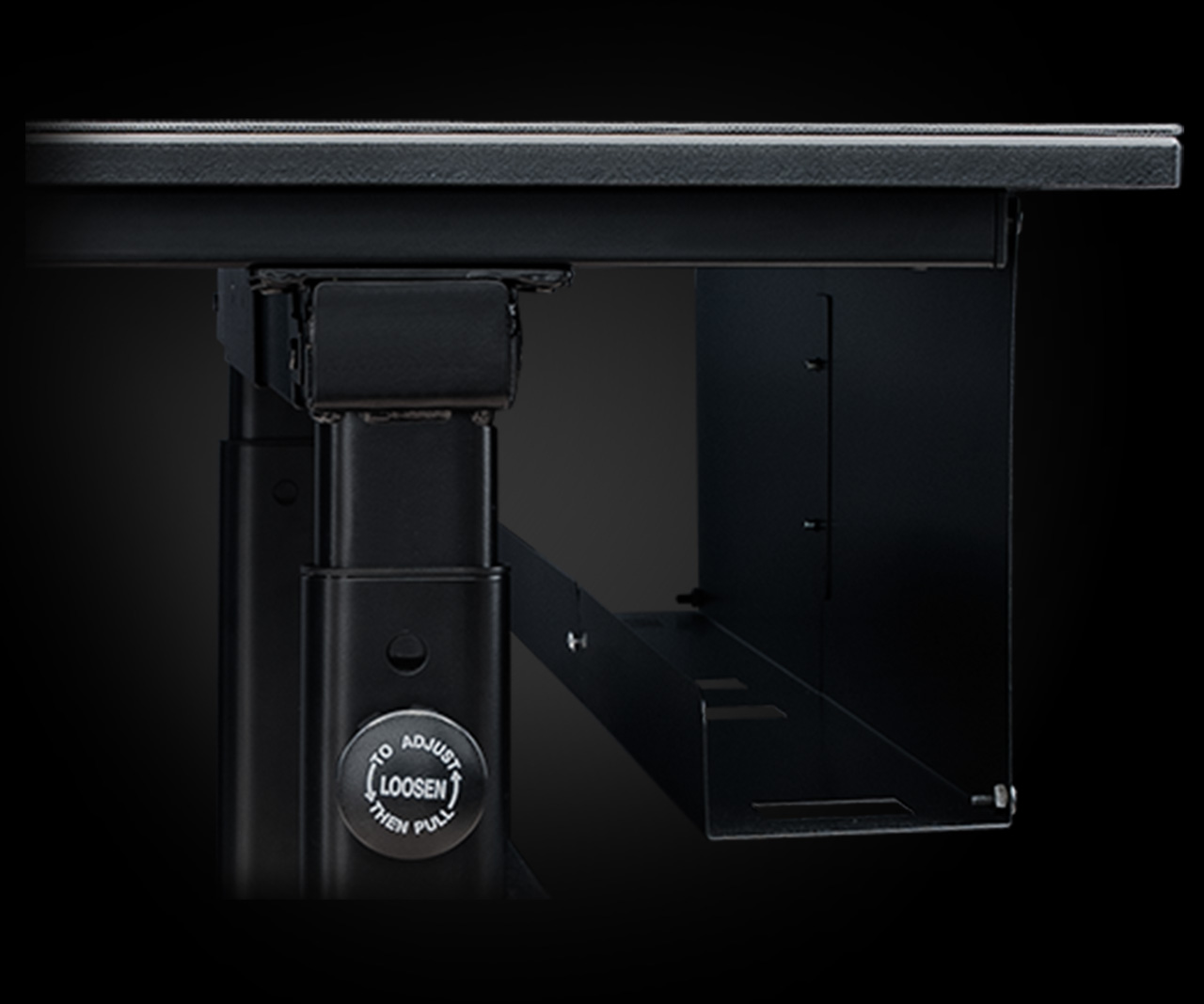 Build the BattleStation of Your Dreams
Level 20 GT BattleStation gaming desk is designed to support a variety of gaming setups. Features large surface of 59 x 27.5 inches, the Level 20 GT BattleStation gaming desk has plenty of space for full tower chassis, multi-monitors system, and a majority of gaming setups, offering ultimate flexibility for enthusiasts to build the BattleStation of your dreams.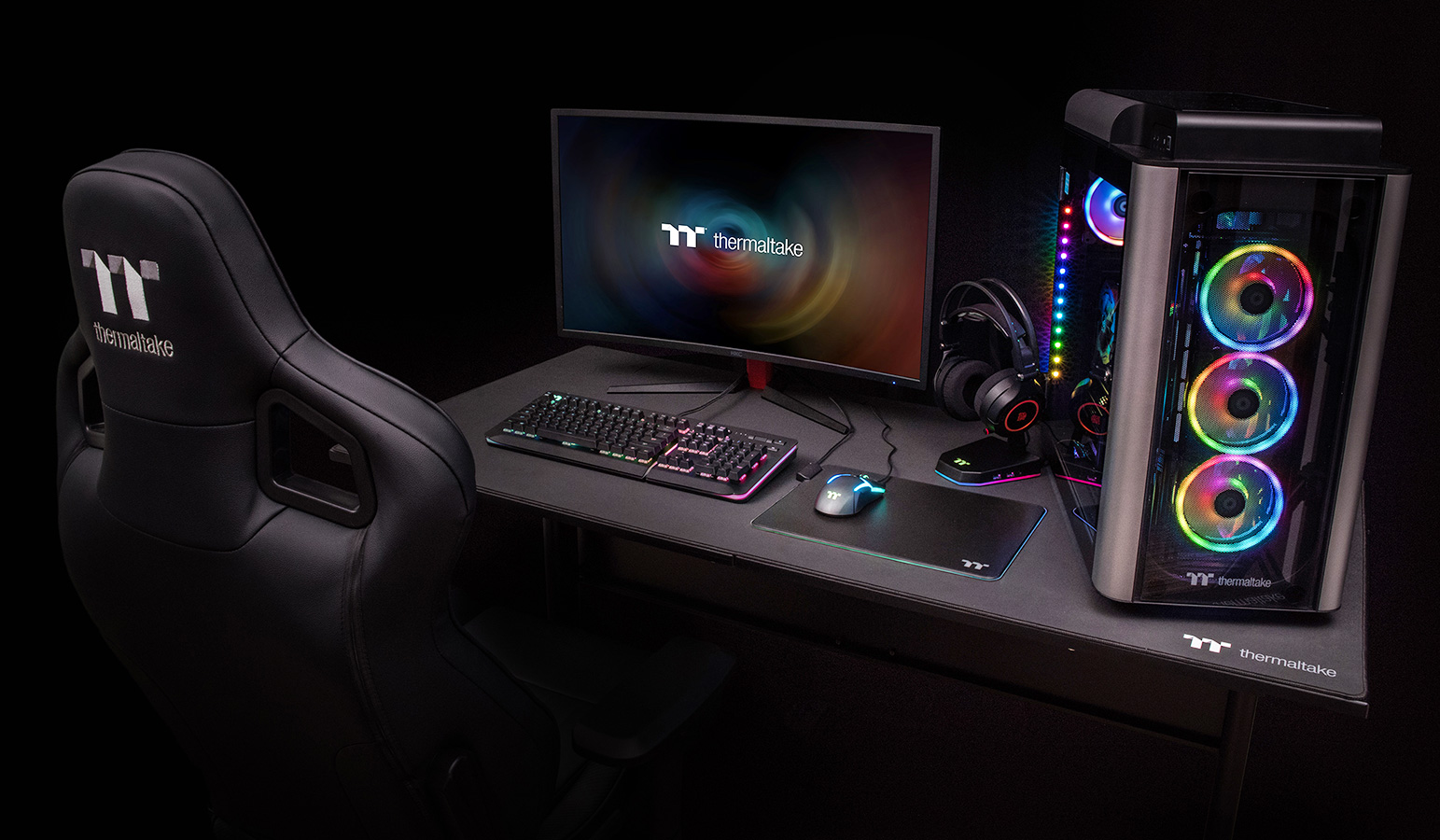 Dimension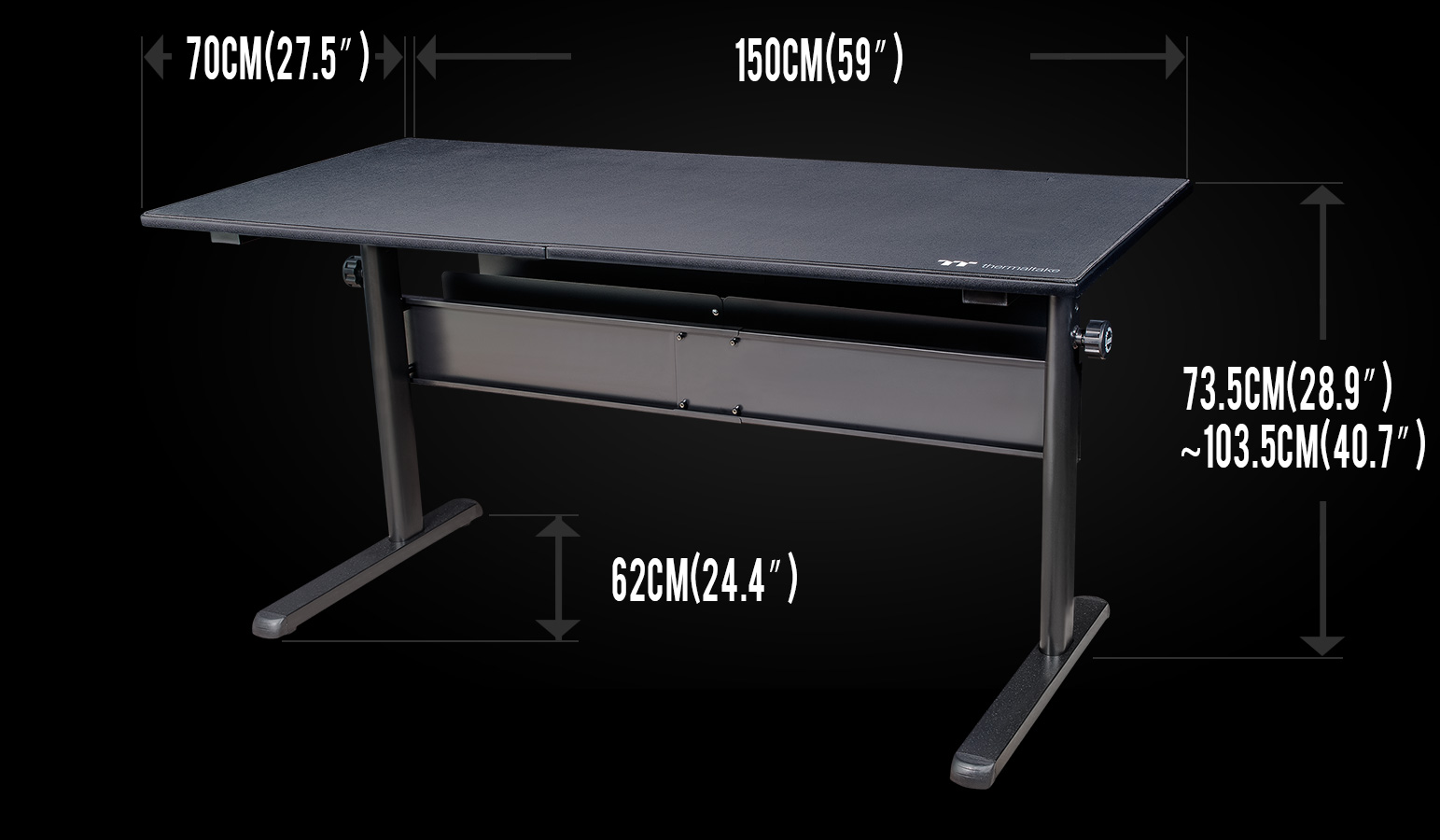 Caution:
*Please make sure to secure the items on the desk when adjusting the height of the desk to avoid possible damages.
*Please clear the surrounding area when adjusting the height of the desk to avoid possible injuries.
*Please do not sit or stand on the desk. Do not crawl or lie under the desk.
*This product is not intended for use by young children without supervision.
*This product contains small items that could be a choking hazard if swallowed. Please keep these items away from children.
*The height adjustable desk is designed for indoor use and dry work areas only. The desk height is adjustable so that it can be positioned at the most suitable height. Any other use is at user's risk. Under no circumstances does the manufacturer accept warranty claims or liability claims for damages caused from improper use or handling of the desk.