SKU:CA-1J8-00M1WN-00
Regular price
$199.99 USD
Regular price
Sale price
$199.99 USD
Unit price
per
Sale
Sold out
ATX mid-tower chassis with two tempered glass windows and a PCI express extender cable.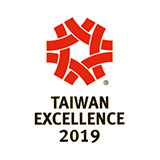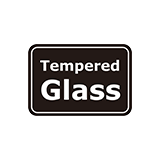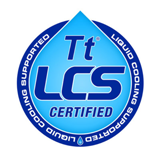 View full details
Design

Specification

Download

Thermaltake Core P90 Tempered Glass Edition Mid-Tower Chassis
Thermaltake has kicked open-frame chassis up to a notch and presented the Core P90 Tempered Glass Edition Mid-tower Chassis. The Core P90 TG boasts the case structure split into three compartments for graphic card, PSU and other cooling components. The triangular prism shaped body and two 5mm thick tempered glass side panels turn the Core P90 into a hexagonal prism outlined creature, allowing for an ultimate system display from every angle. Along with its 3-way placement layouts (wall mountable, horizontal laying and vertical standing), 7 drive bays with modular drive trays design and high liquid cooling system expandability, the Core P90 TG permits users upgraded aesthetics and limitless potential with how they want to configure their systems.
*A PCI Express Extender Cable is included.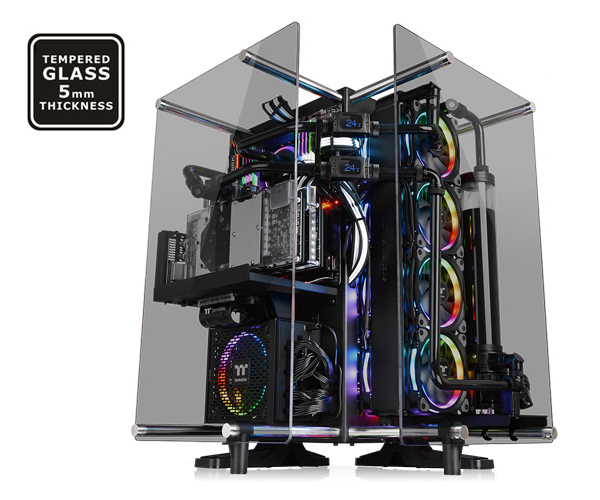 *The image is for reference only.
Tt LCS Certified
Tt LCS Certified is a Thermaltake exclusive certification applied to only products that pass the design and hardcore enthusiast standards that a true LCS chassis should be held to. The Tt LCS certification was created so that we at Thermaltake can designate to all power users which chassis have been tested to be best compatible with extreme liquid cooling configurations to ensure you get the best performance from the best features and fitment.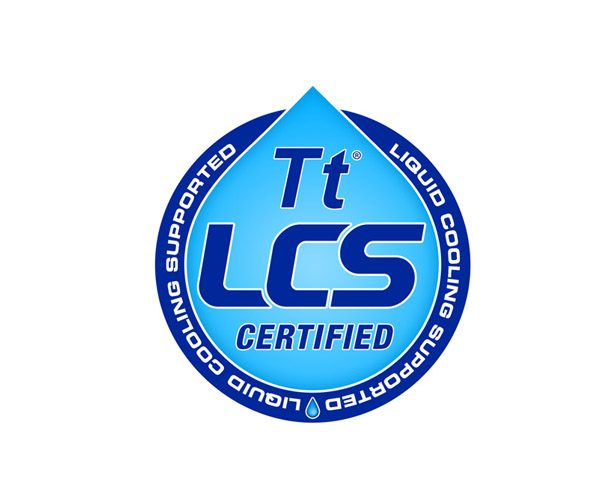 A New Angle to PC Gaming
Build from a different angle, isolating components for improved heat dissipation to give each component proper spacing for optimal cooling performance. Present and protect each side with 5mm thick tempered glass panels and extended glass mounts allow easy to clean maintenance.
3-Way Placement Layout
Supporting 3-way placement layouts (Wall-mount, Vertical and Horizontal) angle your PC in multiple ways to accommodate users for a variety of configurations. With an Angled frame design, fit your PC like never before with the Core P90.
Make the Move to Modular Design
The Core P90 enables users to freely build their system from the ground up with modular panels, racks, brackets, and pre-design mounting arrays. No more unreachable screw corners or gaps to enjoy even more space for your precious parts during installation or maintenance.
3.5" or 2.5" HDD Drive Compatible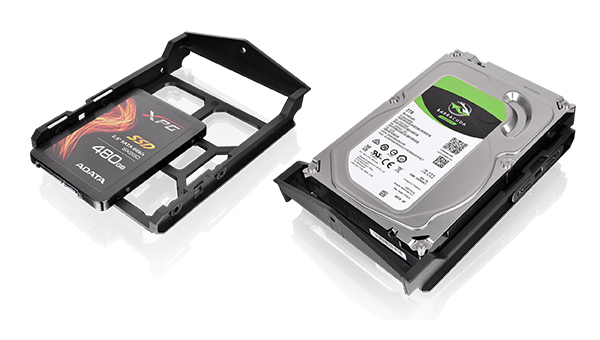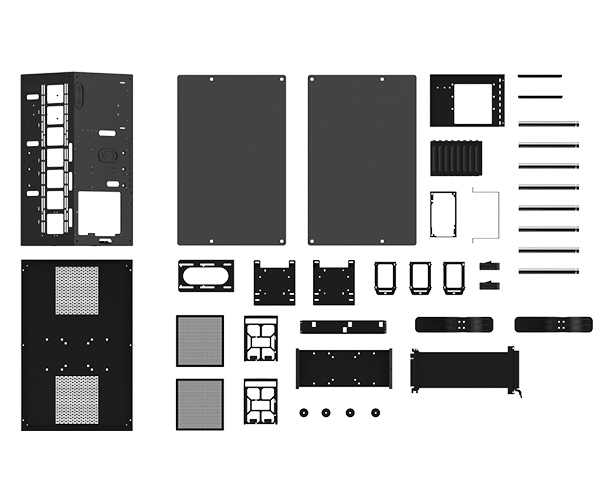 Extended Hardware Support
Supporting up to standard ATX form factor motherboards, go big with cooling fitment for CPU coolers up to 180mm in height, VGA lengths up to 320mm and PSU sizes up to 220mm in length. Add even more storage with up to 7 drive locations for 3.5" or 2.5" devices to lock and load games and media enthusiast look for.
AIO/DIY Liquid Cooling Capable
The Core P90 features an open frame installation space for advanced AIO/DIY liquid cooling components. Natively support all types of AIO liquid cooling solutions and capability to house up to 480mm DIY liquid cooling radiator fitment. Extend your GPU performance with virtually no limit to GPU sizes, especially when going vertical, and angled frame design brings a new direction to custom tube runs for a fresh presentation.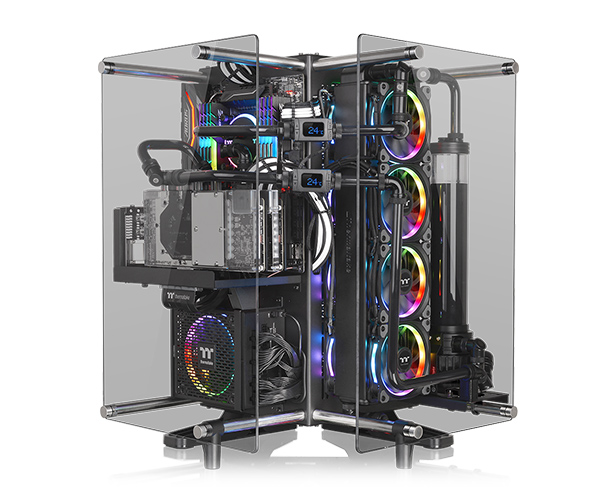 *The image is for reference only.
Go Vertical with your GPU and PSU
Including the TT Gaming PCI-E 3.0 Riser Cable, choose the way you want to display your graphics card and display your power like never before, vertically, to show off all that colorful power.

Thermaltake TT Premium PCI-E 3.0 Extender (Optional) – Supports a wide range of GPU solutions with ultra-efficient standards. Gain a strong connection with a high-speed, flexible design, EMI shielding with conducting polymer are crafted for meeting the most demanding system. Available in 300mm, 600mm and 1000mm length.
Learn More
*Thermaltake makes no representation or warranty that the included standard riser cable will be suitable for any specified computer system without further testing. If you need any technique supports, please contact Thermaltake Global Service Center.
Core P90 TG Wall-Mounting Support
Apart from building Core P90 TG in horizontal/vertical orientation, it's an optional feature to mount it on the wall to place your system in view like a work of art. The wall-mounting parts are not included.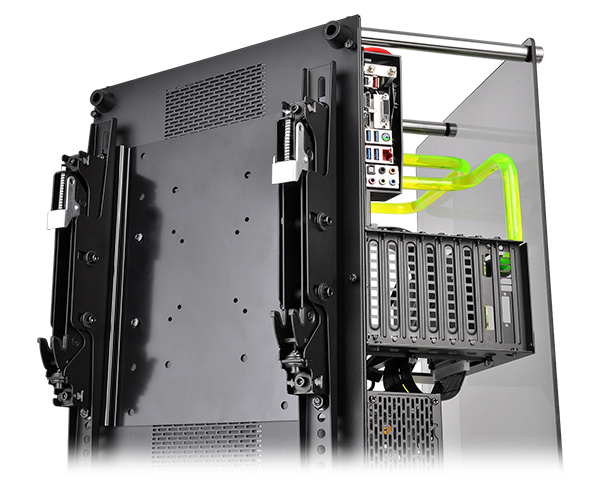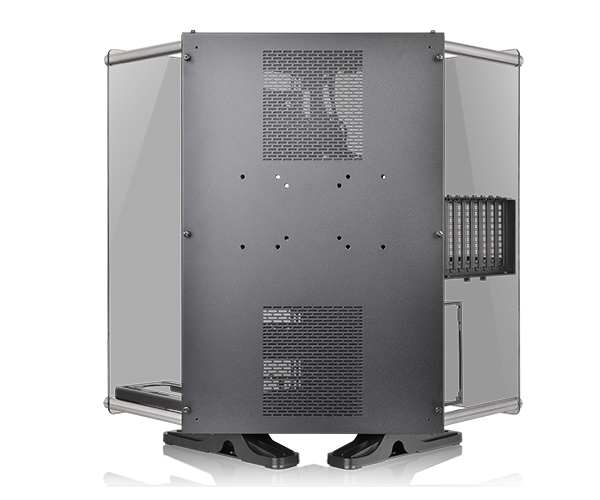 Core P90 TG Radiator Supporting List
Fan Compatibility List
120mm
140mm
200mm
Right
4
3
 
Thermaltake Compatible Fan
120mm
140mm
200mm
Pure Fan Series

*

*

-
Luna Fan Series

*

*

-
Riing Fan Series

*

*

-
Core P90 TG Fan Supporting List
Radiator Compatibility List
120
mm
140
mm
360
mm
140
mm
280
mm
420
mm
480
mm
Right

*

*

*

*

*

*

*
All-in-One Compatibility List
(Water 3.0 and Floe series)
Performer
Pro
240 Series
360 Series
140 Series
280 Series
Right

*

*

*

*

*

*