SKU:CA-1G4-00M1WN-02
Regular price
$109.99 USD
Sale price
$74.99 USD
Unit price
per
Sale
Sold out
Core P3 SE is an open frame gaming computer case with Tt LCS Certification and can support up to a standard ATX motherboard.
View full details
Design

Specification

Download
Core P3 SE ATX Wall-Mount Chassis
Bring out the modder within you. The Core P3 SE Open Frame chassis sets a new benchmark in groundbreaking open frame chassis design. With full support for liquid cooling – the Core P3 SE is built from the ground up to make even the most advanced PC customization and modification effortless and hassle free, making it a dream to build with. The open frame panel design is protected with a clear acrylic panel – behind which sits the chassis frame, with supports the latest PC hardware, AIO and DIY liquid cooling solutions. Specially designed dual GPU and PSU layouts, plus a 3-way stand placement (wall mountable, horizontal laying and vertical standing) allow users to position the chassis any orientation – and appreciate your artwork status worthy build.
The image is for reference only.

 
Tt LCS Certified
Tt LCS Certified is a Thermaltake exclusive certification applied to only products that pass the design and hardcore enthusiasts standards that a true LCS chassis should be held to. The Tt LCS certification was created so that we at Thermaltake can designate to all power users which chassis have been tested to be best compatible with extreme liquid cooling configurations to ensure you get the best performance from the best features and fitment.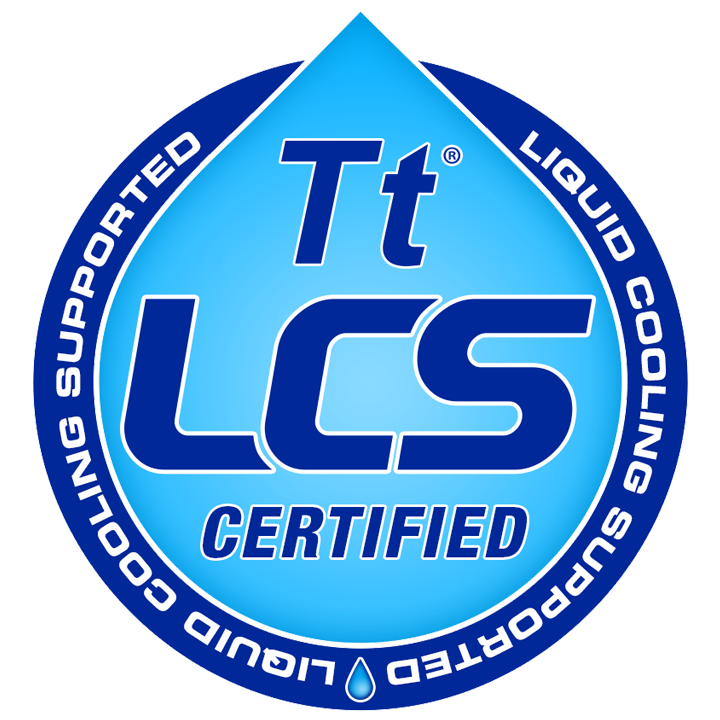 Built for Makers
By practicing and incorporating the idea of the "maker movement" as well as 3D printing, Thermaltake designed the open frame panoramic viewing chassis so anyone can create his/her own mod as well as print out his/her own ideas using available liquid cooling components and manuals without boundaries.
Users can download 3D printing accessory files on 3D Makers Microsite, printing them out to do a special mod.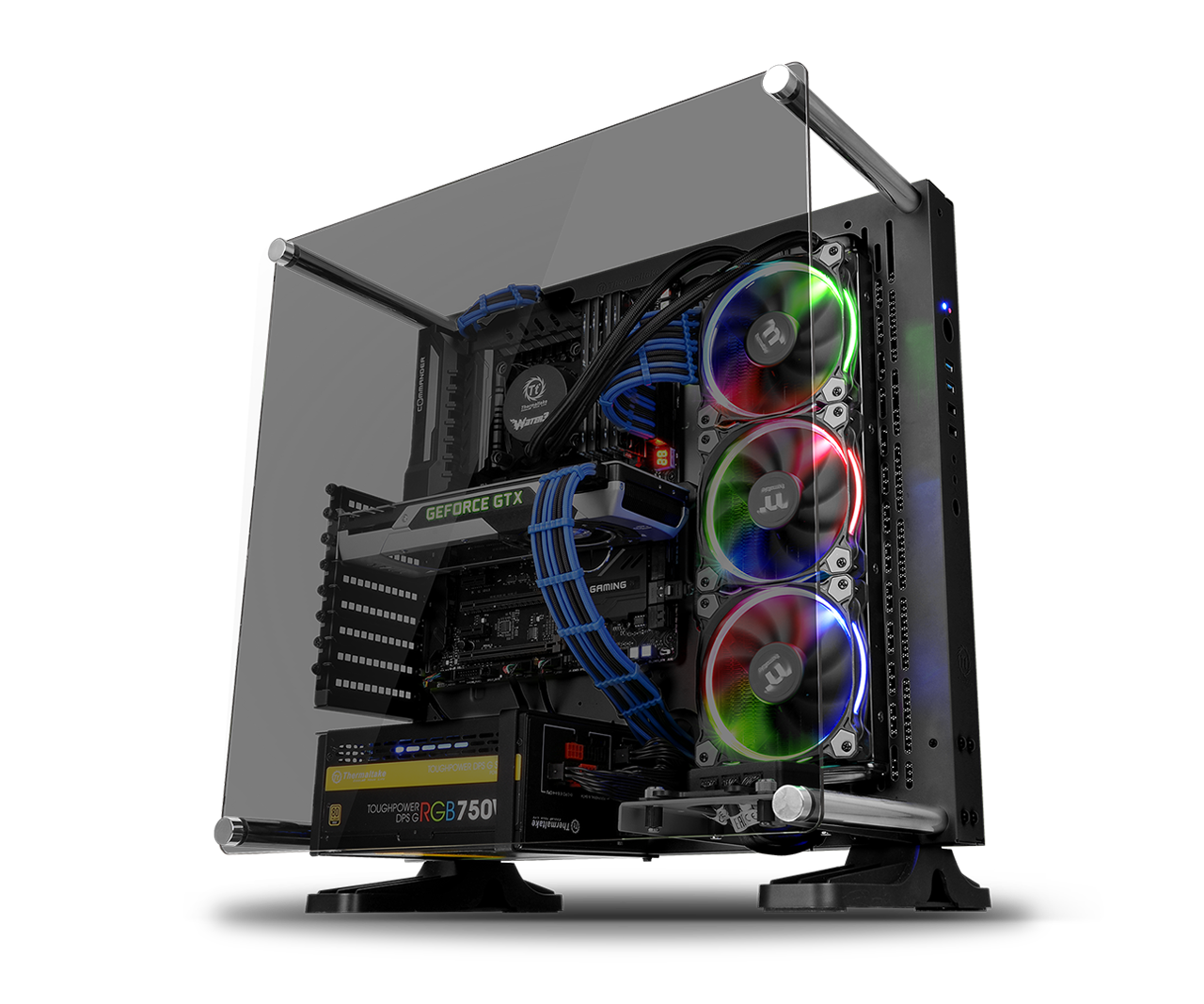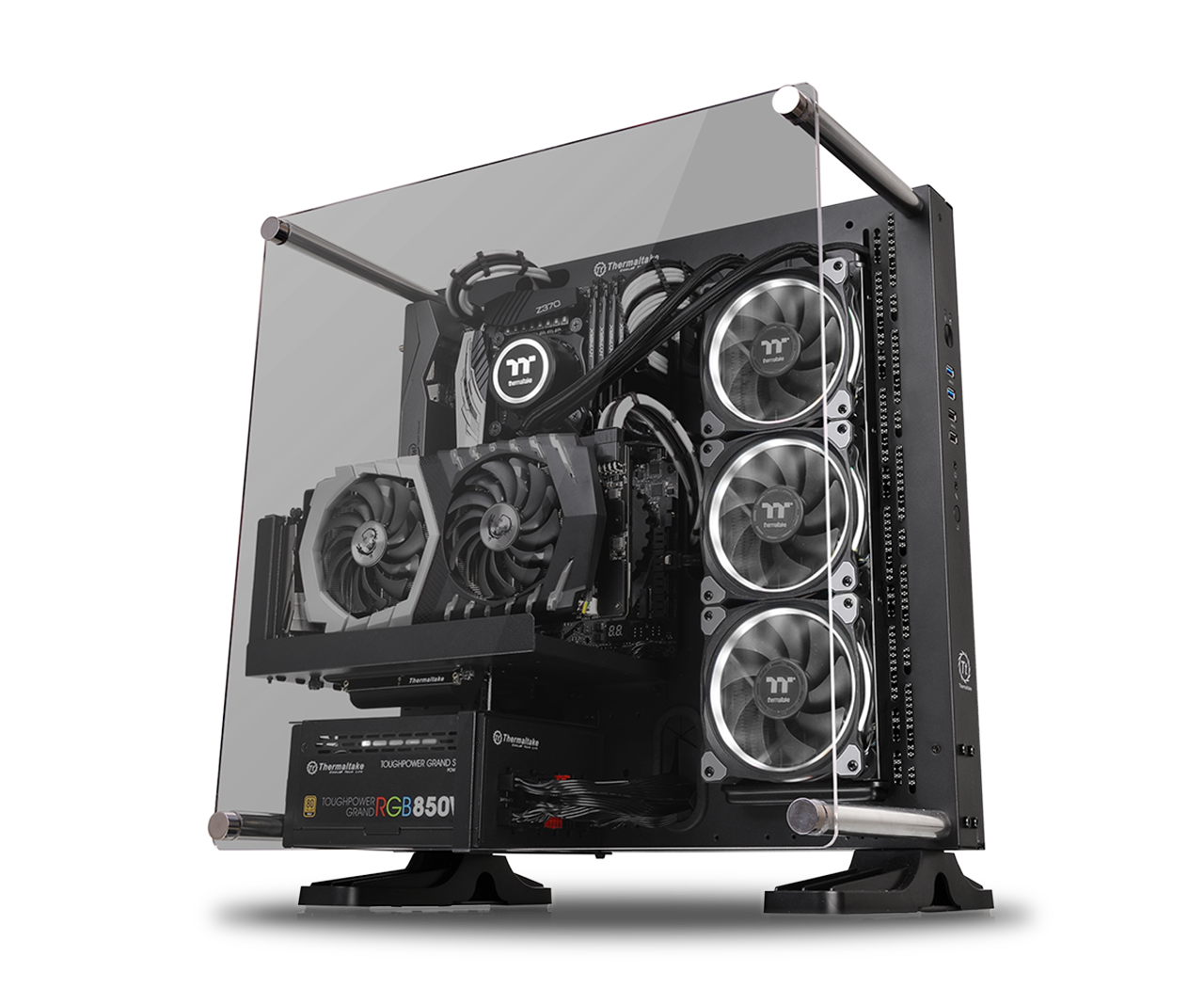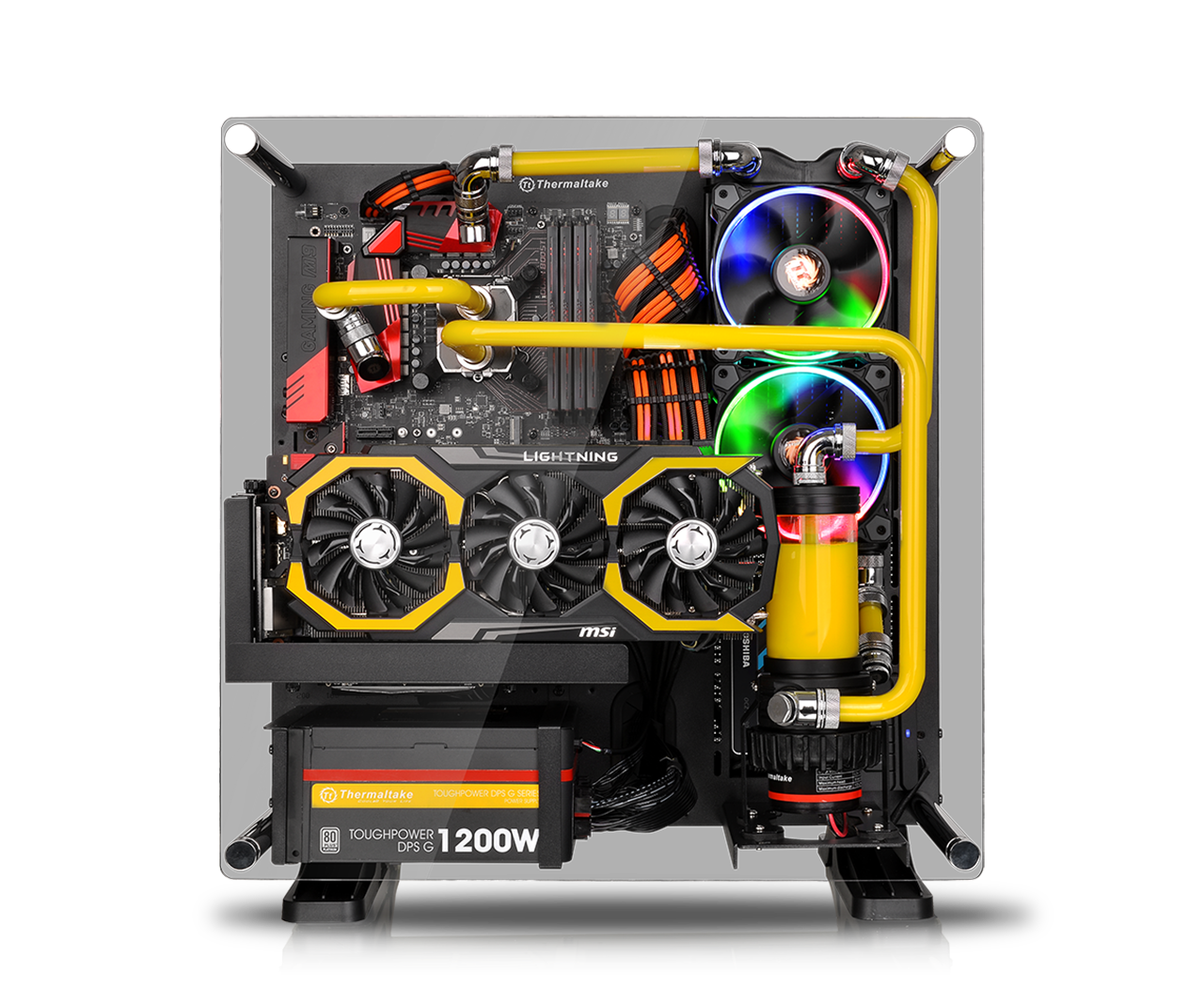 Acrylic Window with Stunning Viewing
Core P3 SE is an open frame case with exceptional viewing capabilities. The front acrylic panel guarantees durability of the window and allows you to build with crisp clarity. Users can fully display every component of the system and show off their dedication and skill sets.
The image is for reference only.

 
3-Way Placement Layout
The Core P3 SE is designed for use in three different ways: Wall-mount, vertical, and horizontal placement. Built for customization that reflects the makers' personality, it allows for adjustments to the chassis for the best viewing presentation while ensuring outstanding cooling performance.

Users can hang it on the wall as decoration, take it to wherever they want and display the nice builds vertically or horizontally.
The image is for reference only.

 
Versatile GPU & PSU Orientation
Show off your graphics card and power supply with our specially designed bracket. Core P3 SE has included a riser cable for you to choose the way you want to build the system. Further, the Core P3 SE also has the support for vertical PSU layout when using ITX motherboards.
The image is for reference only.

 
Supreme Hardware Expansion
The Core P3 SE contains outstanding expandability options, allowing you to build the most high-end system you can dream of. It can support a CPU cooler with a maximum height of 180mm, two-way GPU placement of up to 450mm in length (without reservoir & radiator), 280mm in length (with reservoirs & radiators) and a power supply with a length of up to 200mm. Besides that, it supports the mounting of 3.5" and 2.5" storage devices and two 3.5"/2.5" drive trays are included and hidden in the back panel that offers 45mm of cable management space.

120mm
140mm
240mm
280mm
360mm
420mm
480mm

Ideal Liquid Cooling Solution
The Core P3 SE supports all types of All-In-One liquid cooling solutions without the need for an extra bracket. It supports up to three 120mm or three 140mm fans with 360mm and 420mm radiators, respectively.
The image is for reference only.

 
DMD: Dismantlable Modular Design
The Core P3 SE open frame chassis enables users to freely build the system from the ground up with given modular panels, racks, brackets, and pre-designed mounting arrays. No more unreachable screw corners or gaps. Installation in a breeze with our Dismantlable Modular Design.
Core P3 SE Wall-Mounting Support
It's an optional feature that wall-mounting parts are not included. See the picture on the left-hand side or download the Core P3 SE manual under "Support".
Radiator Support List
Radiator Compatibility List
|   | 120mm | 140mm | 240mm | 280mm | 360mm | 420mm | 480mm |
| --- | --- | --- | --- | --- | --- | --- | --- |
| L-Side | ● | ● | ● | ● | ● | ● | - |
Thermaltake Compatible Fan
|   | 120mm | 140mm |
| --- | --- | --- |
| PURE FAN Series | ● | ● |
| Riing FAN Series | ● | ● |